When you first create your account, you supply your name, email address, and password. Your settings page allows you to update your avatar and studio info. Please note that your name and avatar will be visible to collaborators and/or studio members.
Head to Studio Management>Settings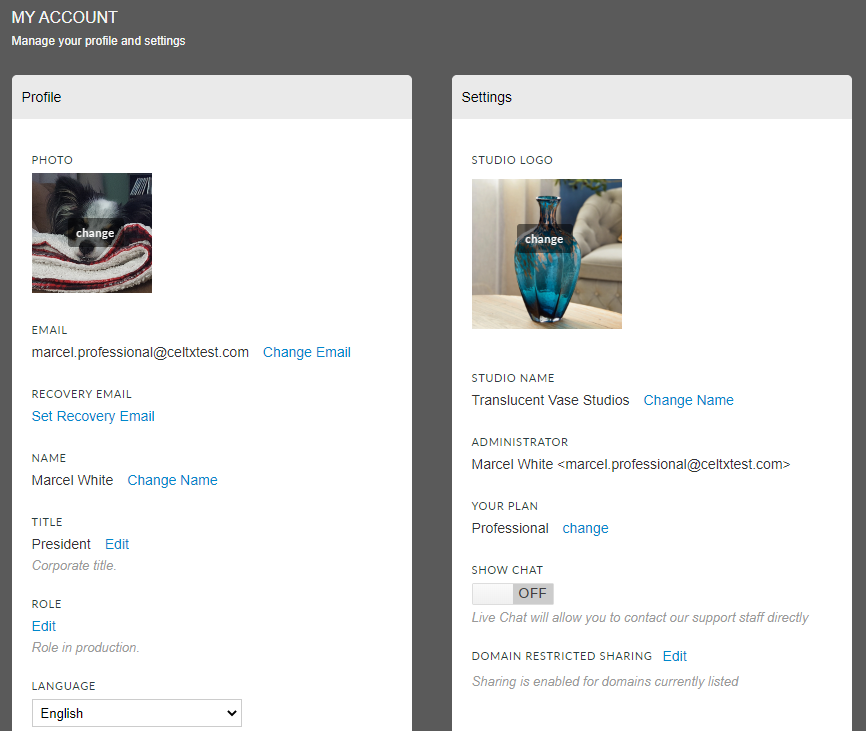 Before your account email/username can be changed, you will need to confirm the address. An email will be sent to that address from no-reply@celtx.com.
Please Note: You cannot use a new email address that already has a celtx.com account.

The other changes don't require confirmation.