Files and projects can be shared with Contacts or with Members of your studio (or both).

In order to remove those shares you would select the file or project using the checkbox to the left, then click the sharing icon. From there, you can remove the individuals you want. Don't forget to click 'Save' when finished updating permissions.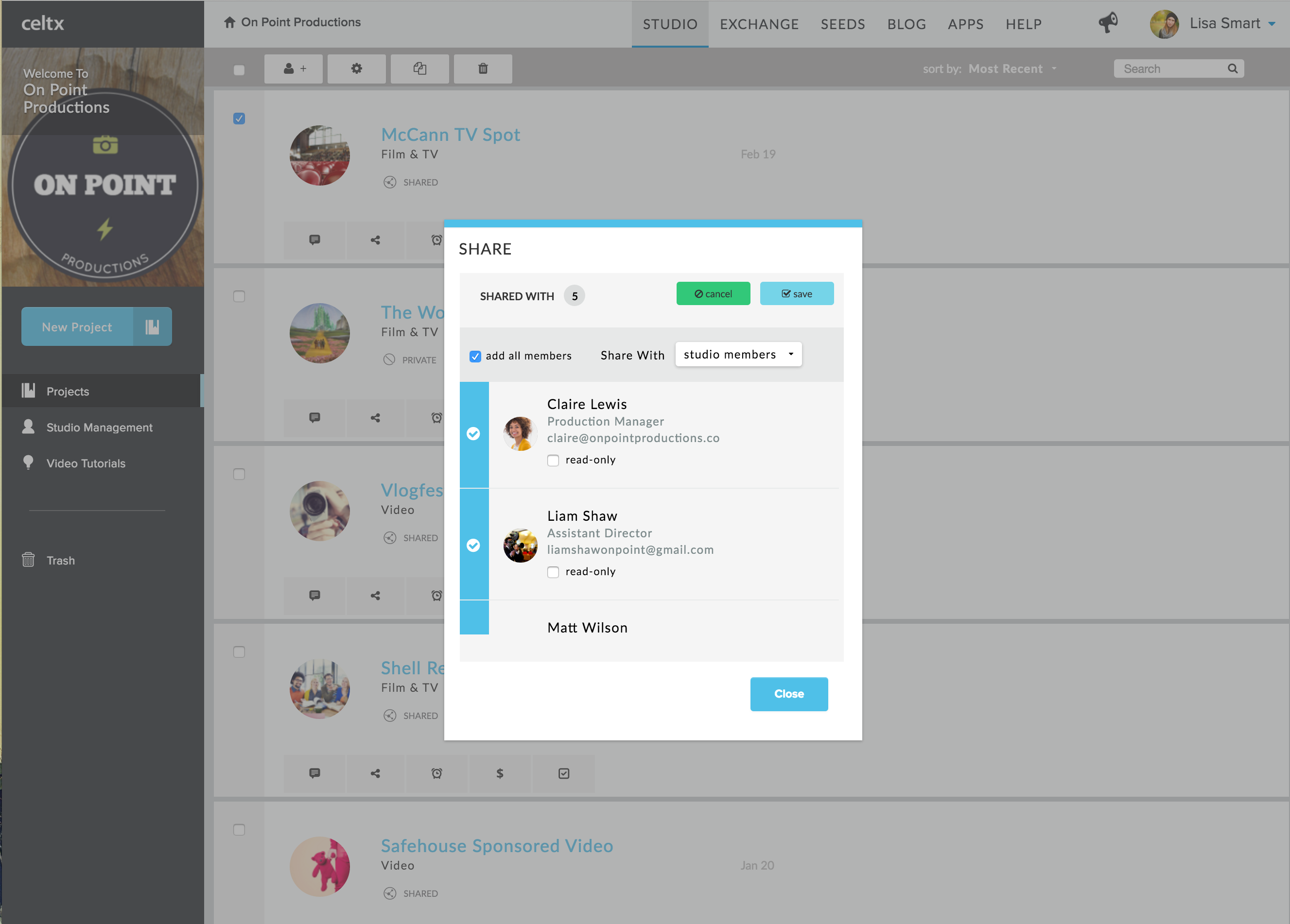 If you remove all shares, you'll notice your project is now marked private. If you only remove some shares it will remain marked shared.