Adding media to your script allows your team to visualize together. Embedded images in your script can be easily added to the Catalog or Storyboard (and vice-versa). For video advertising, you can identify exact product placement areas in the script.

Adding media is as simple as adding notes.

Just highlight the text you want to add an image for - or place your cursor where needed in the script. Open the media sidebar, and hit Add Media: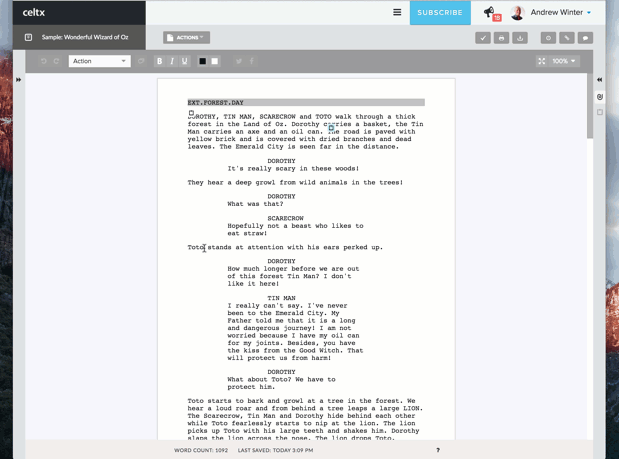 A dialog will then open wherein you can search the world wide web for an image, upload one directly, or add one from your media library.
If searching the web you can adjust your search terms to narrow down your image search (please note, we do use a safesearch feature to eliminate NSFW content).
If you upload an image it will then be available throughout your studio as part of the image library. You can also use a file previously uploaded.