Clicking the activity icon on your Project Dashboard will display all current comments on any file in your project: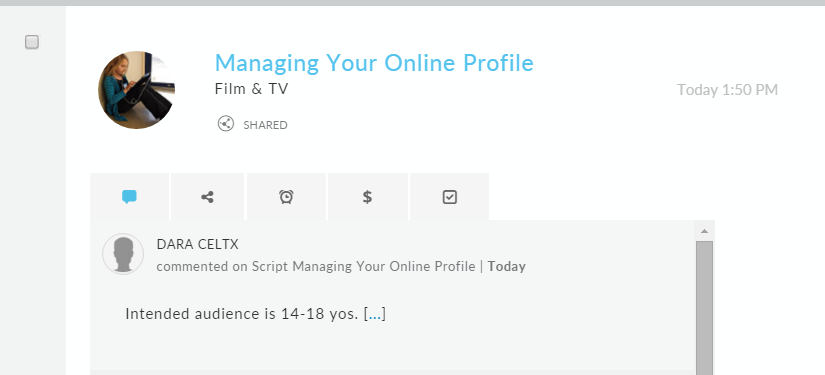 Each file type allows studio members and shared contacts to add a comment. Anyone with access can also reply to comments.

Any time a comment is added it will display in your comment notifications. You'll see which file the comment was left on and when it was added. The [...] after each comment links to the file containing it.
All new comments display at the top of your stream regardless of whether they are a reply to an older comment or new comment.
To start a comment stream, simply open the file and click the comments tab. From here, you can also reply to, hide, and delete earlier comments. At any time you can click the link from your dashboard to update the comment stream.