Working together as a team, communication is of utmost importance. In your studio members and shared contacts can add a comment to any file or image to keep their team up to date, or provide instructions. Anyone with access can also reply to comments.
To start a comment stream, simply open the file and click the comments icon in the upper right (also available under view->comments). From here, you can also reply to, hide, and delete earlier comments.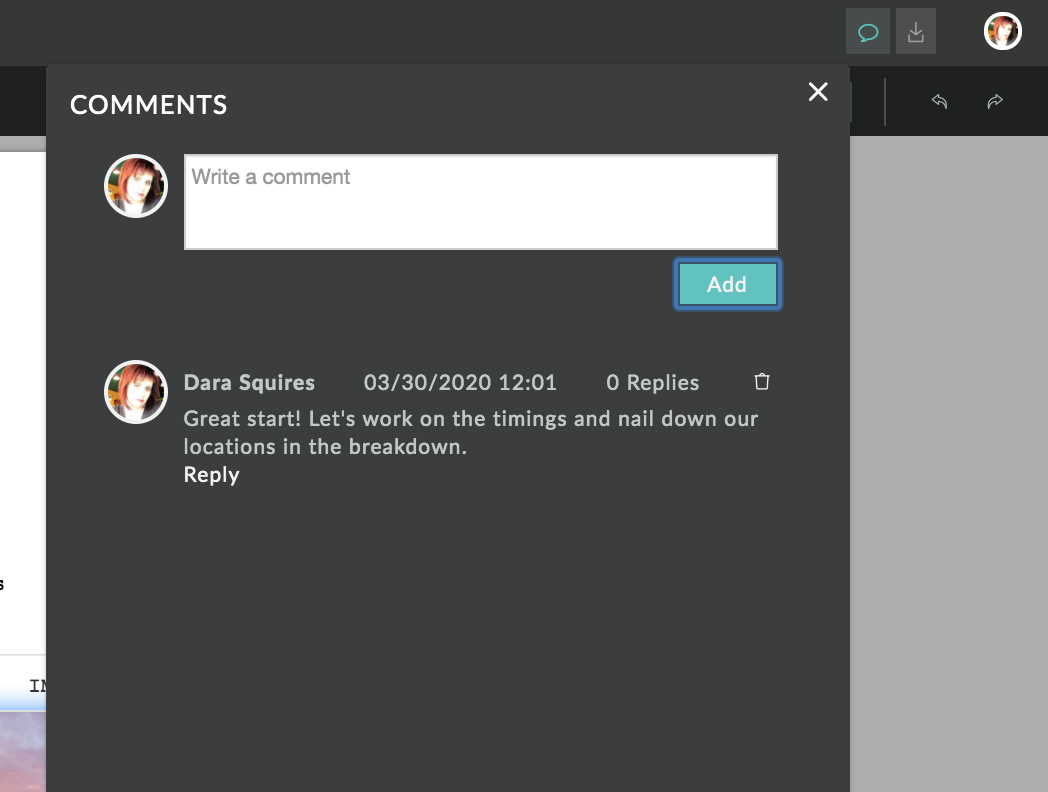 Any images added to your project can also be commented on by opening the image in the image library and/or -in some cases - double clicking the image where it appears: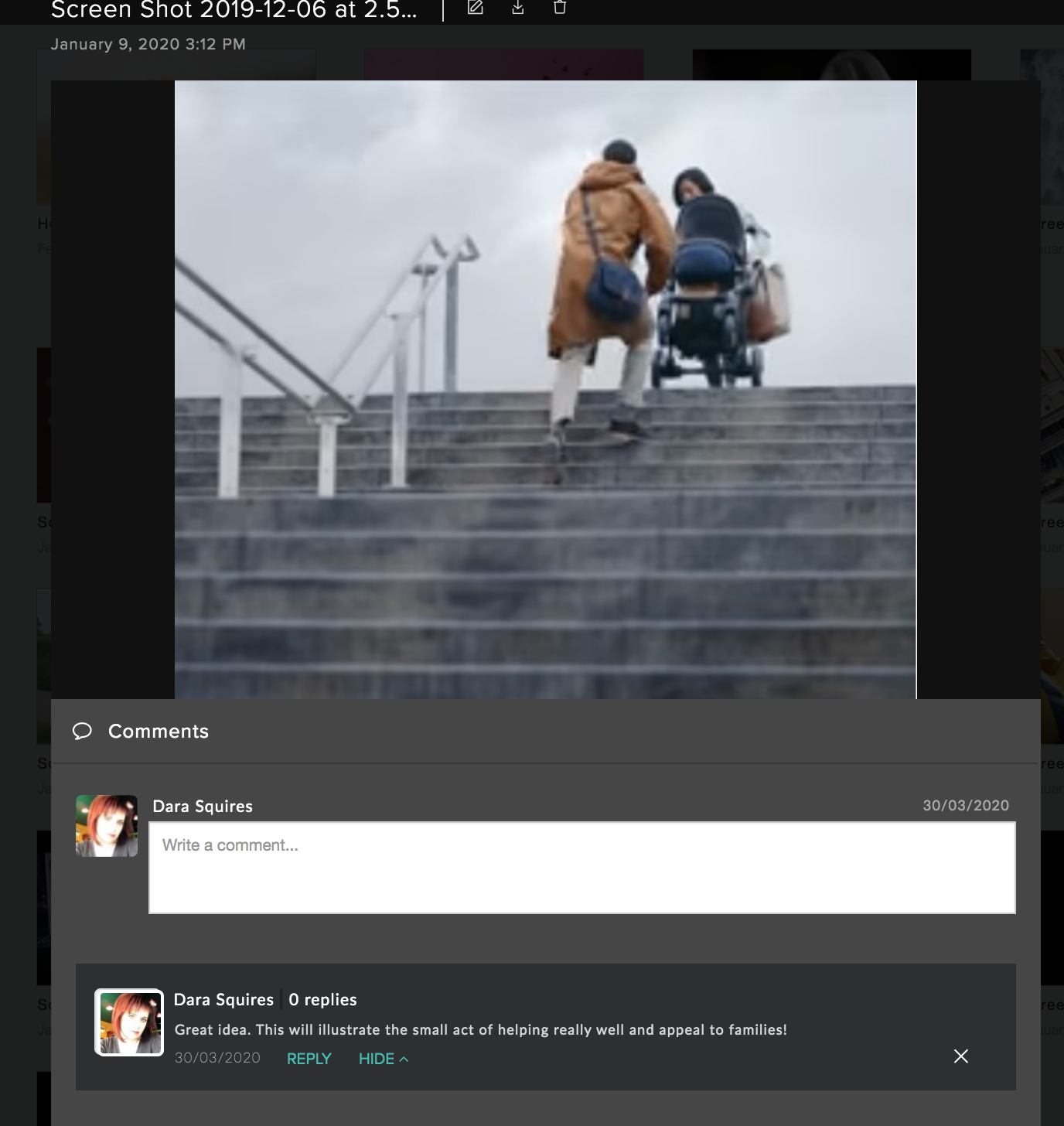 Your team can use comments to keep track of where you are, what next steps are, or simply to reach out and say "great job!"