Need to give your characters numbers in your schedule? Or perhaps you'd like to add character descriptions for each of your creations.
You can do this in the catalog.
The Catalog will automatically include an entry for everything you highlighted in your breakdown.
Adding Character Numbers
Under each Character in your catalog is a section to add a unique number to your character. Select the character's name to open the worksheet.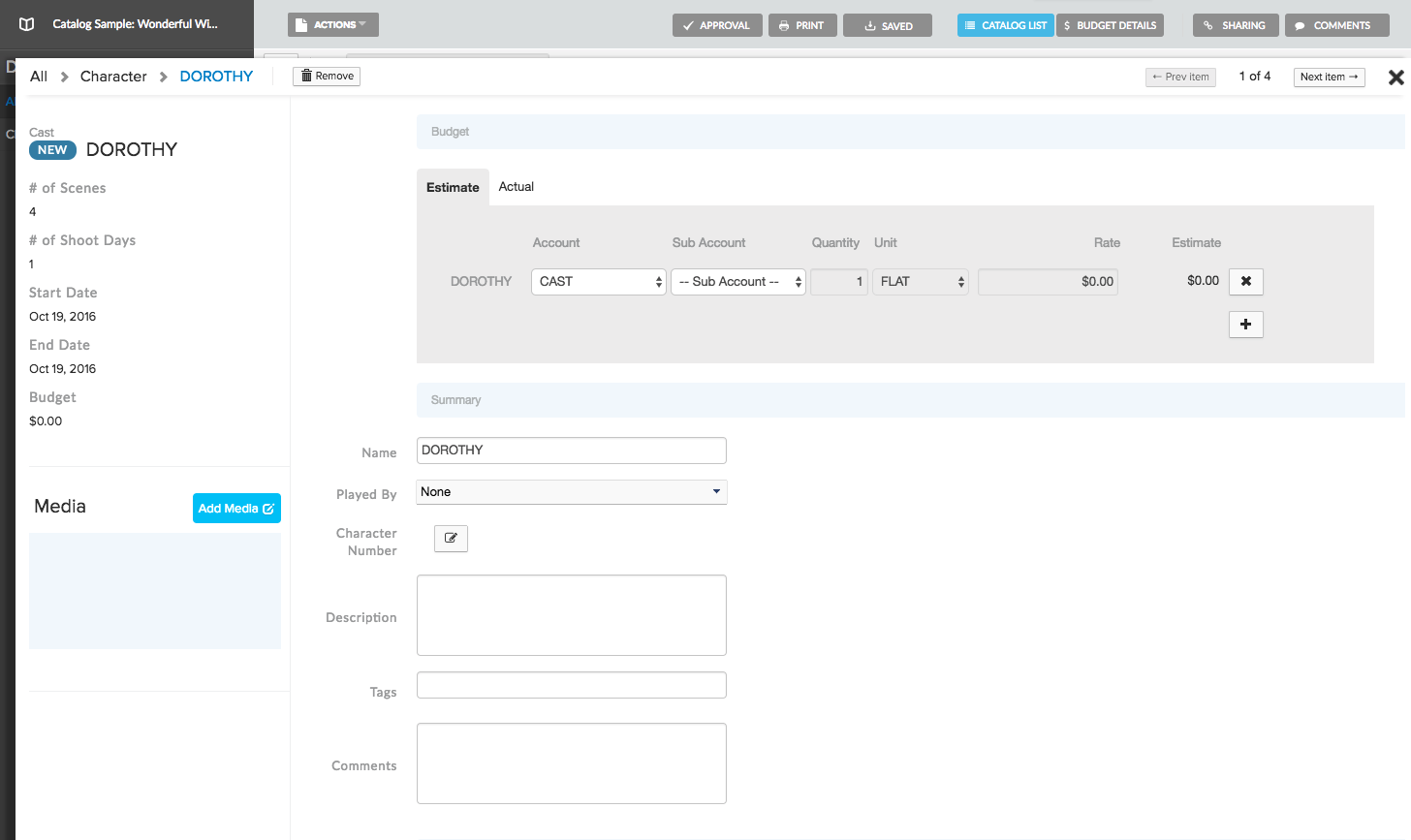 Then select the edit icon next to "Character Number"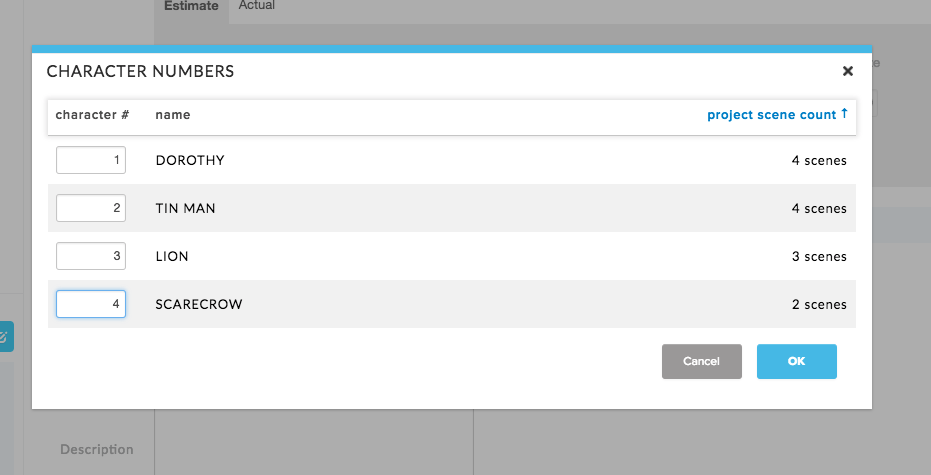 Add a unique number to your characters here. This will appear in the Characters column in your Schedule.