This article refers to Game and VR projects on celtx.com. For help with Celtx Gem, please, see here.
To create a PDF or printout of your Game & VR project, select the 'Print/Download' option from the script editor 'File' menu.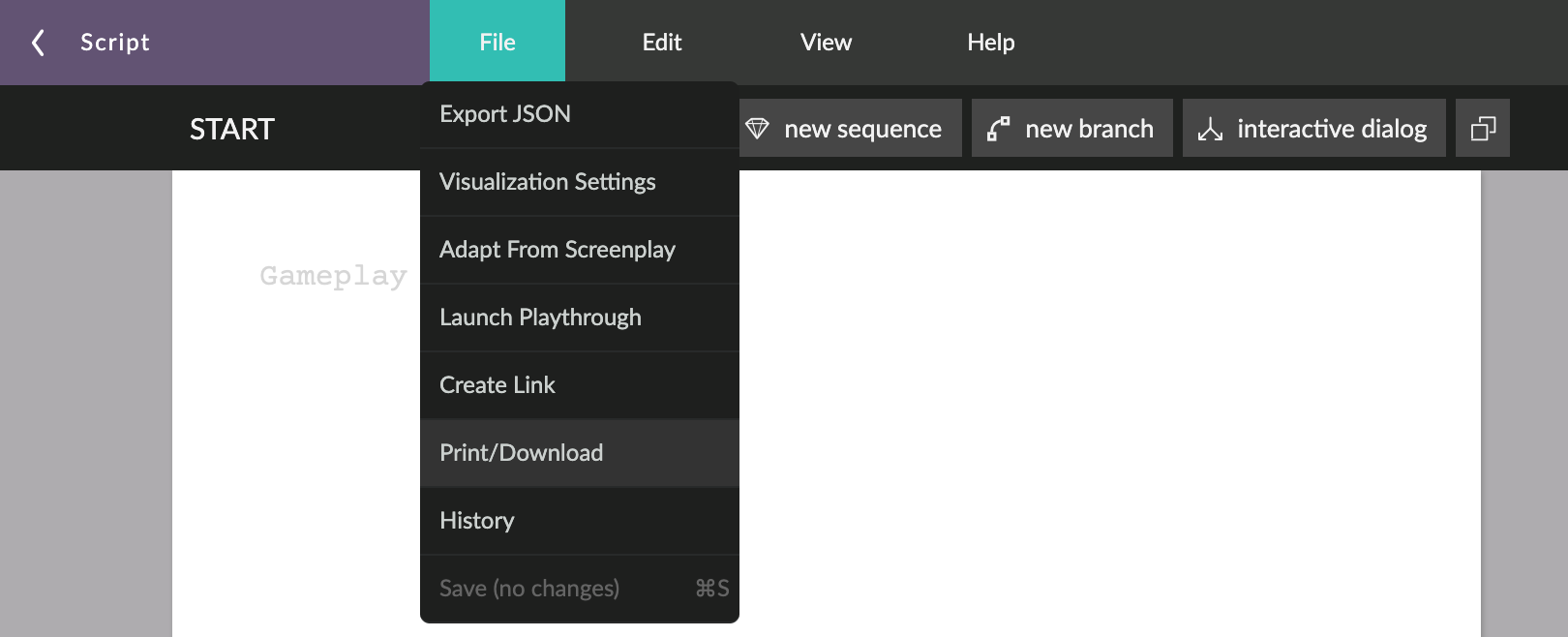 You'll have the option of printing your currently selected sequence script, or all sequence scripts, as well as the option to generate a snapshot of the Story Map.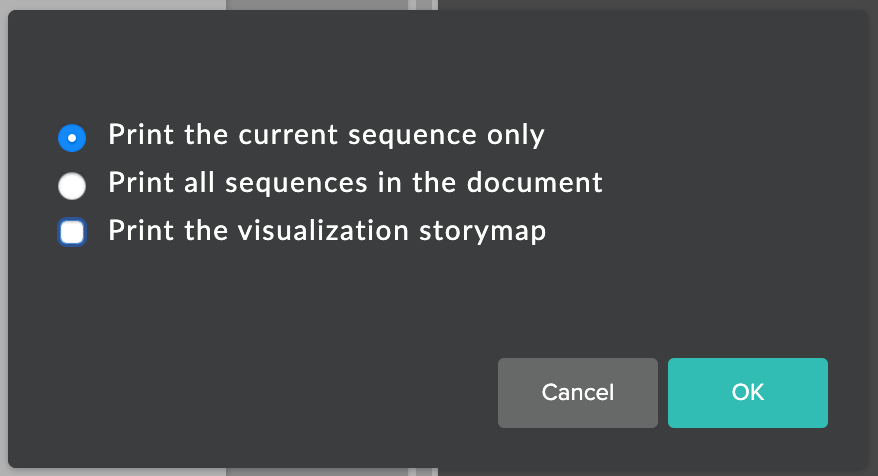 These documents will be generated as .PDFs, which you can then save to your device, or print.