Attention collaborators! We've improved our Management Page, so you can stay organized using the Collaborators Tab. To check out this new feature, choose "Management", then choose "Collaborators"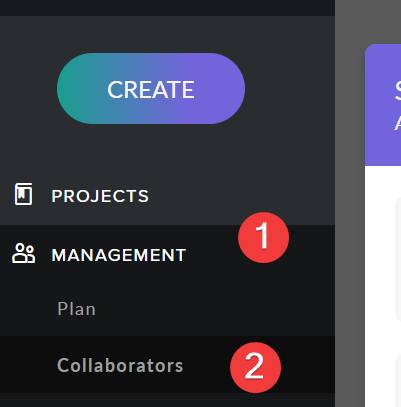 The Project Collaborators section displays all projects and users you are collaborating with.

Choose list view to sort by project name or when your collaborator was last active. The search feature can be to leveraged to search for a particular project or user.

The Studio Collaborators section (Team Plan only) allows you to invite/add users to your team plan subscription. From here you can invite, resend, and remove users from your available seats.

Assemble and visualize each one of your project's teams, and get to know each one of your collaborators with ease.