If you'd like to downgrade your account, please do the following. Please note that this is for paid plans only.
Click 'Management' on the left hand side of the screen, then choose 'Plan'.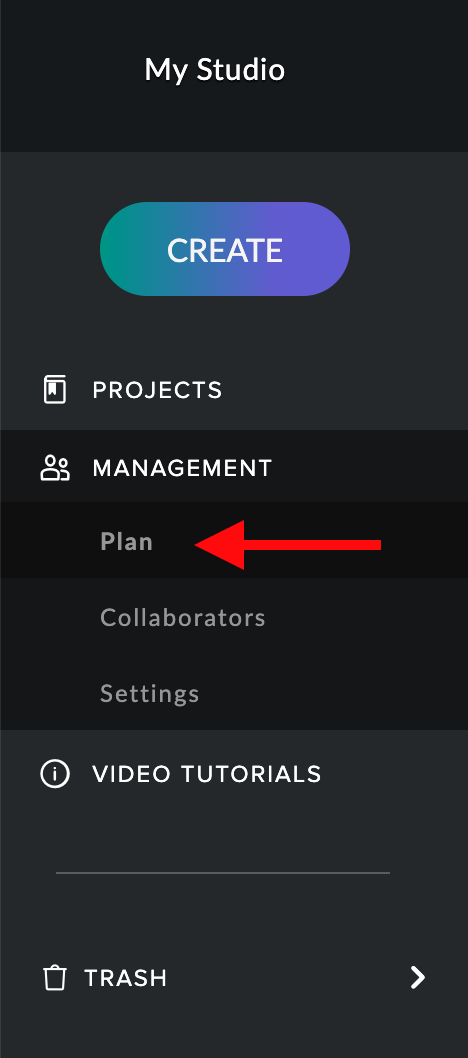 Scroll down to "Review Your Billing" and click 'Change or Cancel Plan'.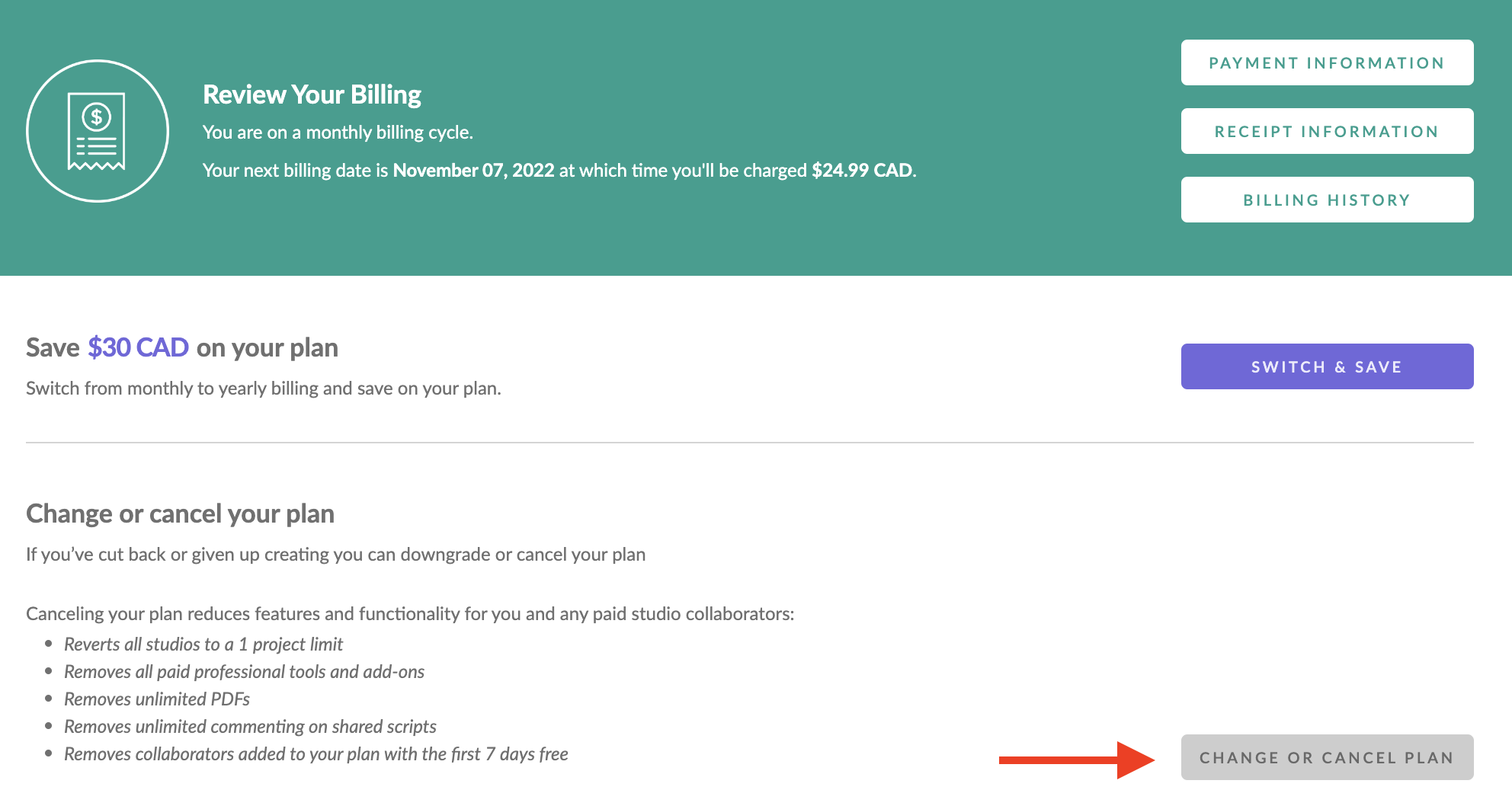 You'll be presented with a page to select to remove a variety of paid features if they are part of your existing plan. Select the downgrade option suitable for your needs or remove an add on if it is no longer needed for your workflow.
Confirm your selection to continue with the account downgrade process. When you downgrade to a different paid plan or remove additional features, the changes take place immediately and the remaining credit on your account is applied to future payments under your new plan.
You can also choose to cancel your subscription fully from this page. Please, provide a cancellation reason, we value your feedback!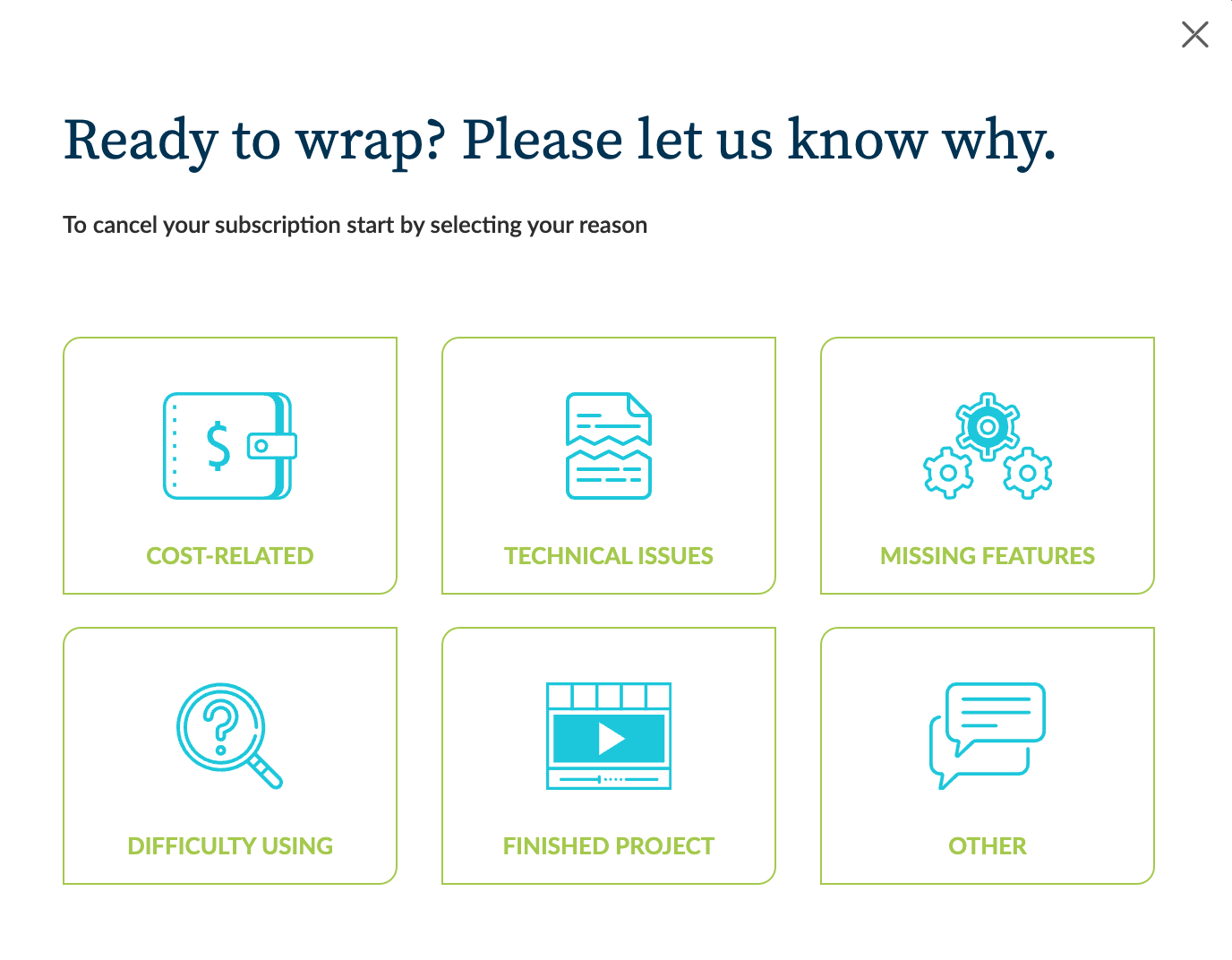 Click 'Continue with Cancellation' to complete cancellation. You will receive a confirmation email if your cancellation is successful.

If you choose to downgrade to a free/basic plan, this cancels your payments, however since payment is provided in advance you will remain a paid user until the credit on your account is used up. After which, you won't be charged further.
If you wish to delete your account fully, you can find more information here. Please note that once an account is deleted, this action can not be undone.
Restarting your Subscription
When you cancel your subscription your paid features will remain available to you until the end of your pre-paid billing period. We call this period, "Pending Cancellation". During this time, if you change your mind about cancelling and wish to restart your subscription, you can do so anytime on your Studio Management Plan Page.
Simply select the "Restart Subscription" option, or make any change to your current subscription to restart and get back to creating with your paid features on an on-going basis. Your billing will resume with your previous billing schedule.

If your "pending cancellation" period has ended and you are currently a free user, you can read how to subscribe again here.