We want to make it easy for you to switch between formats. So we've created the "adapt to" feature for all Screenplay and Stageplay scripts.
Step 1 - From the Navigation Menu, click the hamburger menu next to the script (1) and choose 'Adapt To...' (2)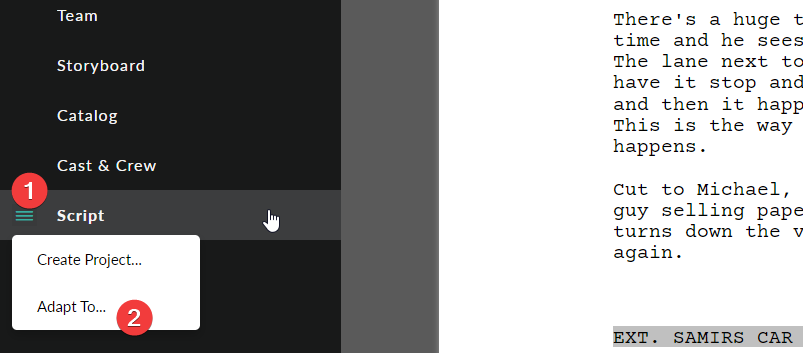 Step 2 - Select 'Adapt to' and select the type of script you'd like to switch it to.
Please note, the following adaptions can be made:
Screenplay > Stageplay,
Stageplay > Screenplay,

Step 3- The new adapted script will be added to the 'Files & Documents' section of your project.

Step 4 - Click the menu next to the adapted script to create a project from it: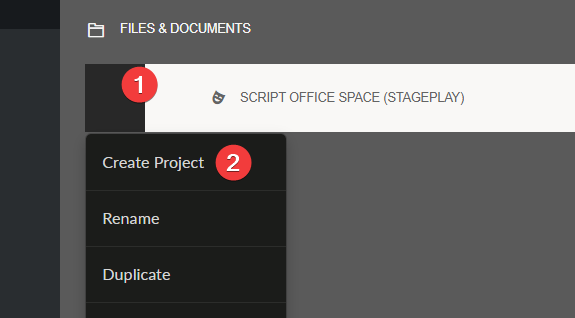 *At this time we do not have an adapt to function to create multi-column AV scripts.