We want to make it easy for you to switch between formats. So we've created the "adapt to" feature for all Screenplay and Stageplay scripts.
Step 1 - From the Navigation Menu, click the hamburger menu next to the script (1) and choose 'Adapt To...' (2)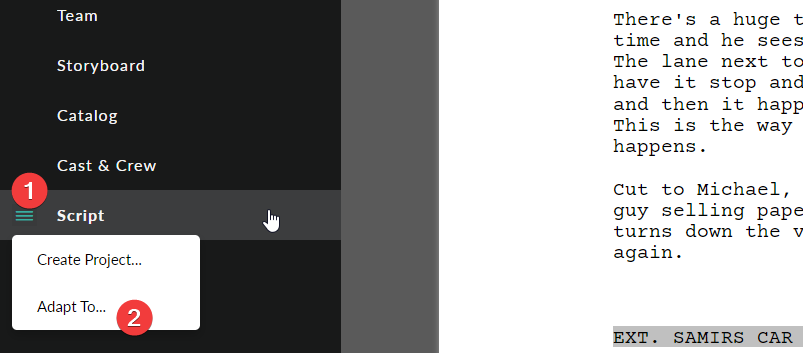 Step 2 - Select 'Adapt to' and select the type of script you'd like to switch it to.
Please note, the following adaptions can be made:
Screenplay > Stageplay,
Stageplay > Screenplay,

Step 3- The new adapted script will be added to the 'Files & Documents' section of your project.

Once the script has been added to the Files section it can be accessed and edited in it's new format. You can also download the script to PDF and import it into a new project if you require the full features of that project type.

*At this time we do not have an adapt to function to create multi-column AV scripts.