Need to give your characters numbers in your schedule? Or perhaps you'd like to add character descriptions for each of your creations.
You can do this in the catalog.
The Catalog will automatically include an entry for everything you highlighted in your breakdown.
Assigning Actor Roles
When you add an actor to your project's catalog, you can then assign them a role from the script. Click on the actor's catalog entry, and select "Character Role(s)". You can then choose one or more roles for the actor to play.
The catalog will then automatically cross-reference every appearance of your character with the actor in the other modules, like the breakdown, Schedule, and call sheets.
If you've scheduled any shoot days, you'll notice the actor's # of Shoot Days, Start Date, and End Date update.
Adding Budget Estimates and Actuals
Your budget can be updated directly from the Catalog. Just click on any catalog item and start updating.
You can assign the accounts, sub accounts, rate of pay, and more.
Changes made here will be reflected in your budget. 
Adding Character Numbers
Under each Character in your catalog is a section to add a unique number to your character. Select the character's name to open the worksheet.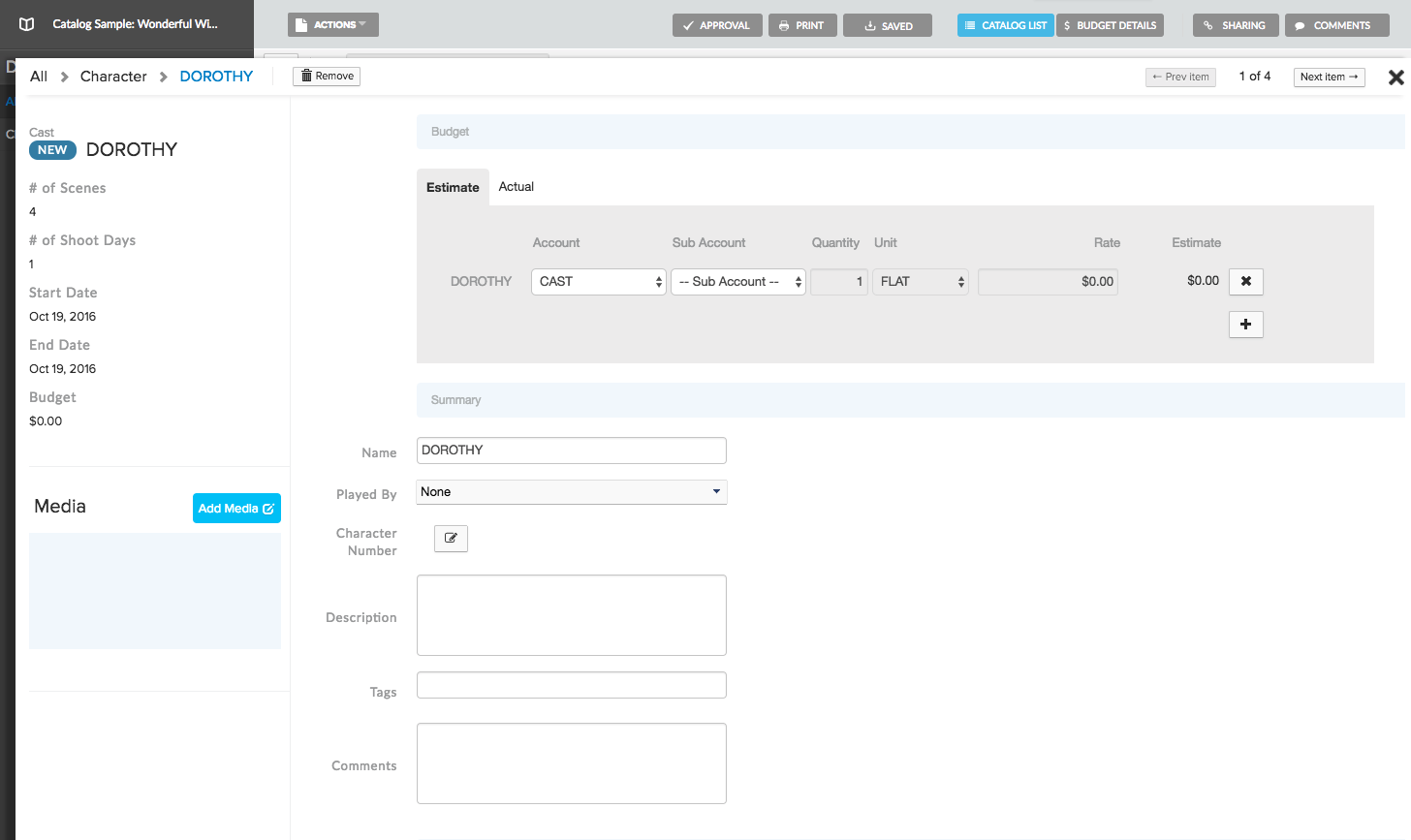 Then select the edit icon next to "Character Number"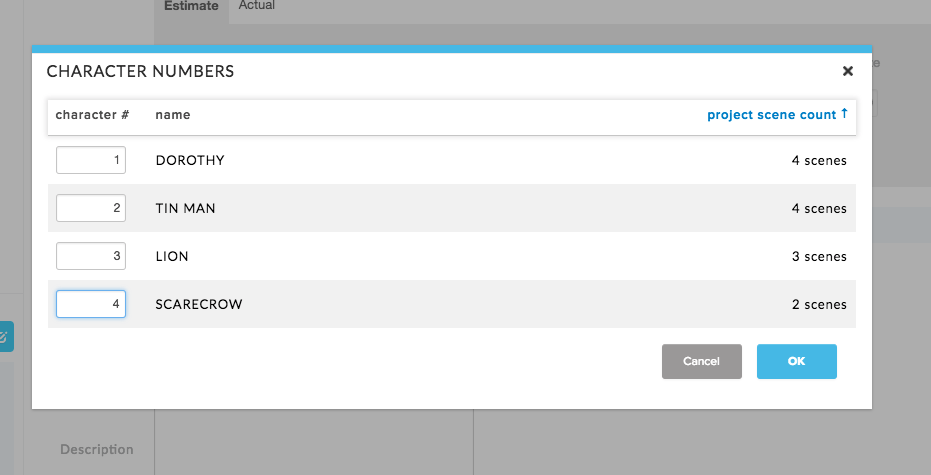 Add a unique number to your characters here. This will appear in the Characters column in your Schedule.