Subscribed Celtx users have the option of generating a shareable URL that will allow those without a Celtx account to view read-only versions of any Celtx document.
At the top of the document you wish to share, open the Actions menu and select 'Create Shareable Link…'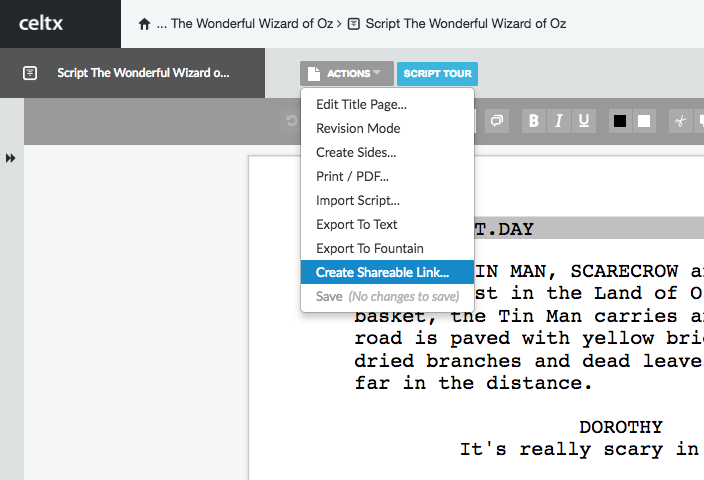 This will open a dialog box containing a URL that will link to the document. You can copy this URL and paste it into an email or message.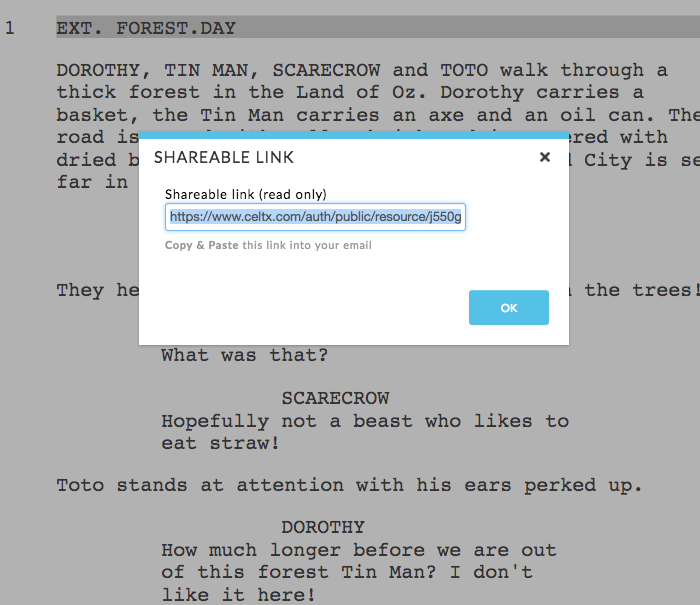 To dismiss this dialog, click 'OK'. When the recipient clicks on the link, they will be directed to a read-only version of the associated document.