Overview
Your Celtx Profile section is your new starting point in your Celtx studio. From here you can quickly gain access to what has been happening in your studio; either by your studio members or collaborators, or even yourself!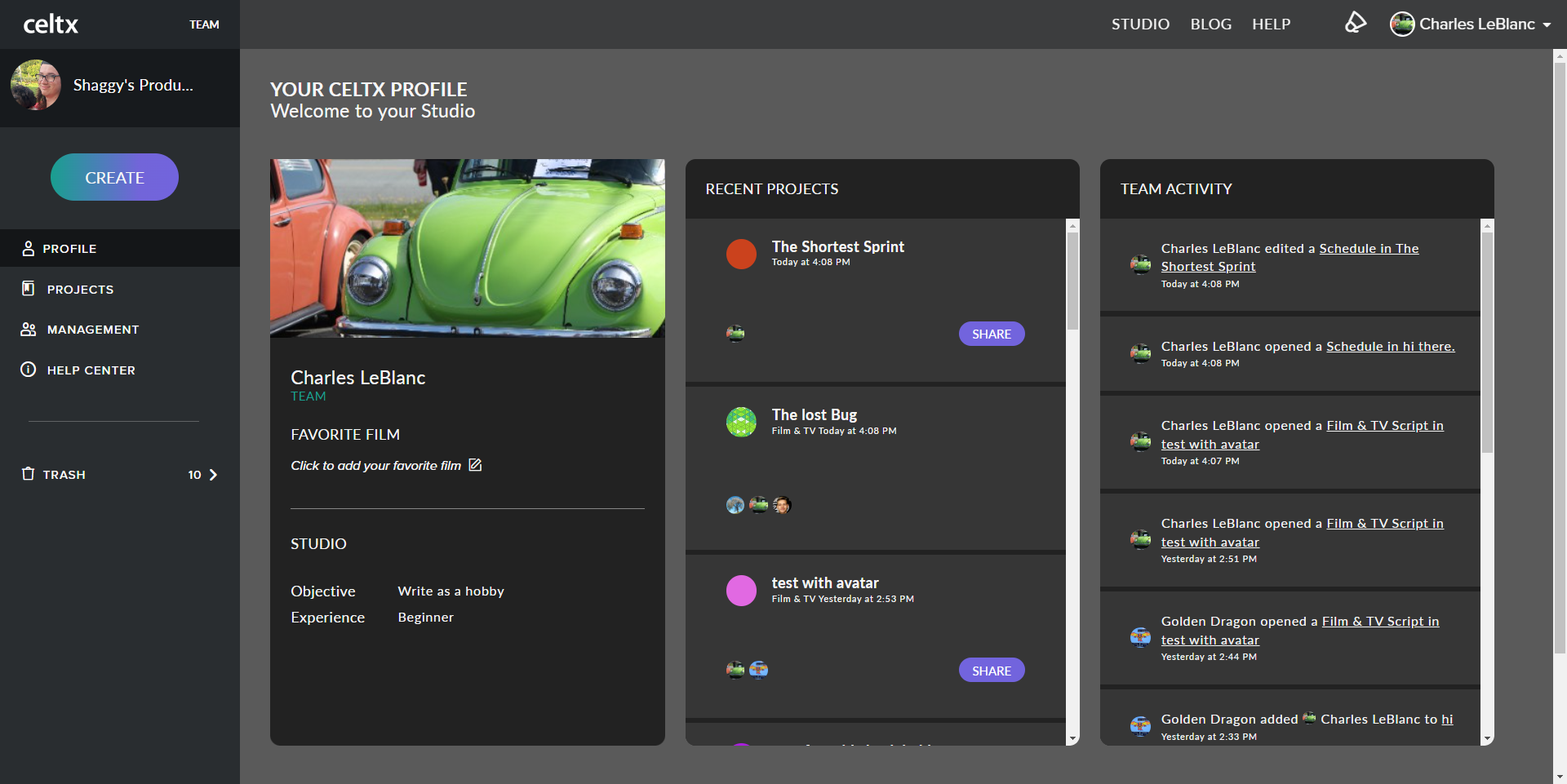 Personal Info
Under the personal info section you can update your name, email, and language and recovery email address. Click on the 'edit button' (1) to bring up the info window (2). To update your avatar or favorite film, simply click on the image or text itself (3).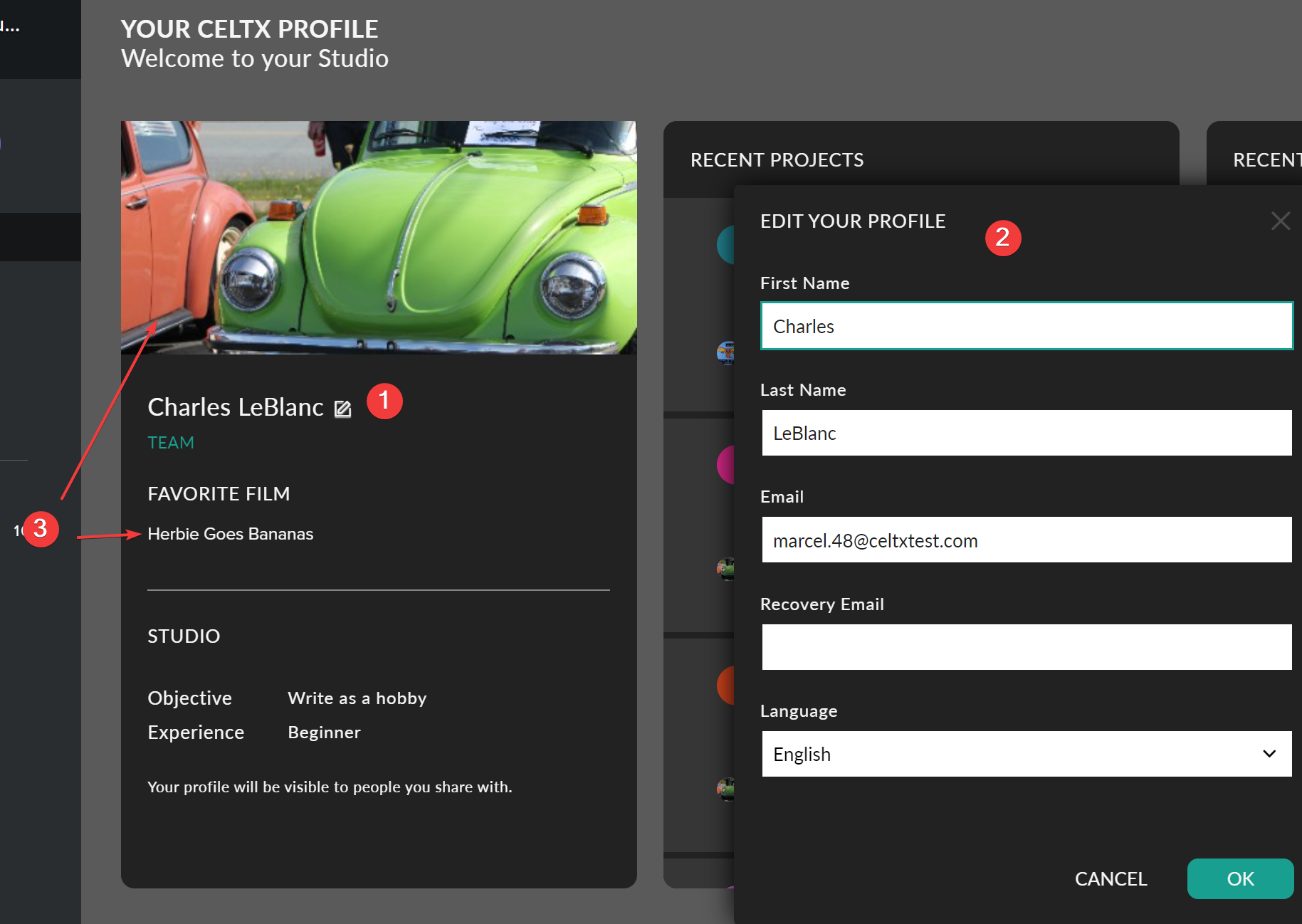 Recent Projects
The Recent Projects section lists all work you or your team have been working on lately. From here you can quickly jump into a project, share a project and view who is currently shared on that piece of work.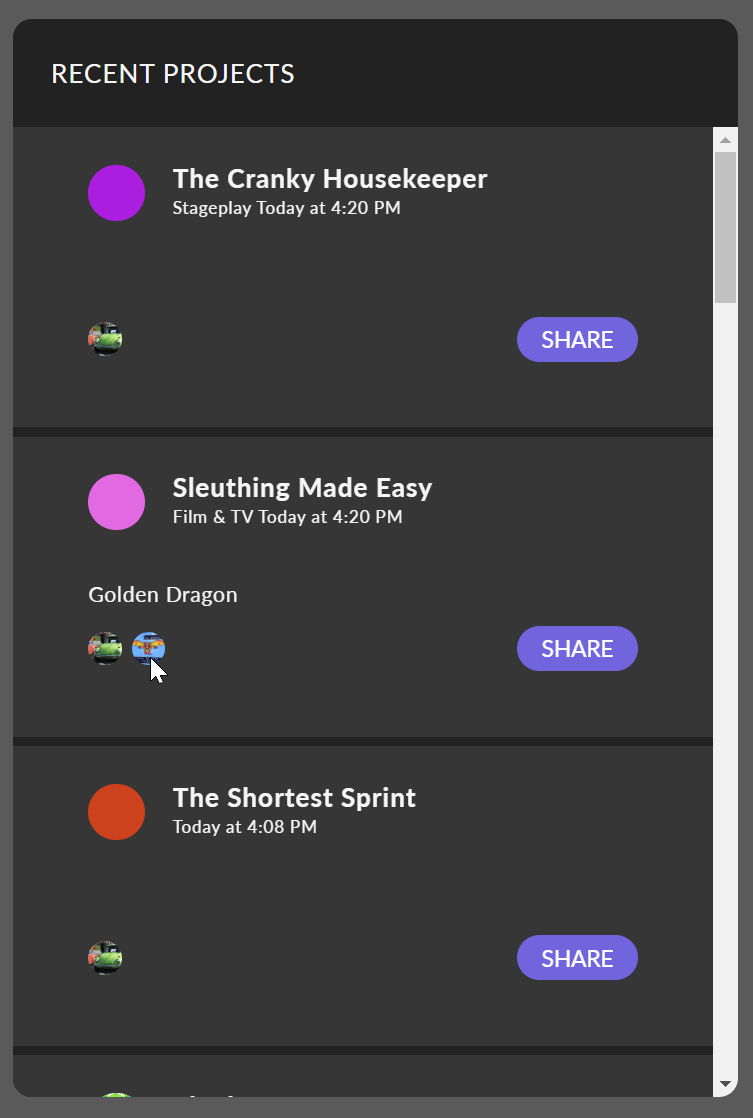 Team Activity
Lastly, the team activity is a way to see who has been doing work (or just browsing) your studio projects. Same goes here; clicking on the link will bring you into the document in question