In the Settings page you can change or update various options within your Online Studio. To access this page, while in your Online Studio account, click on Management on the left and then Settings.
The Settings page will appear like the one below, with some exceptions based on your subscription level: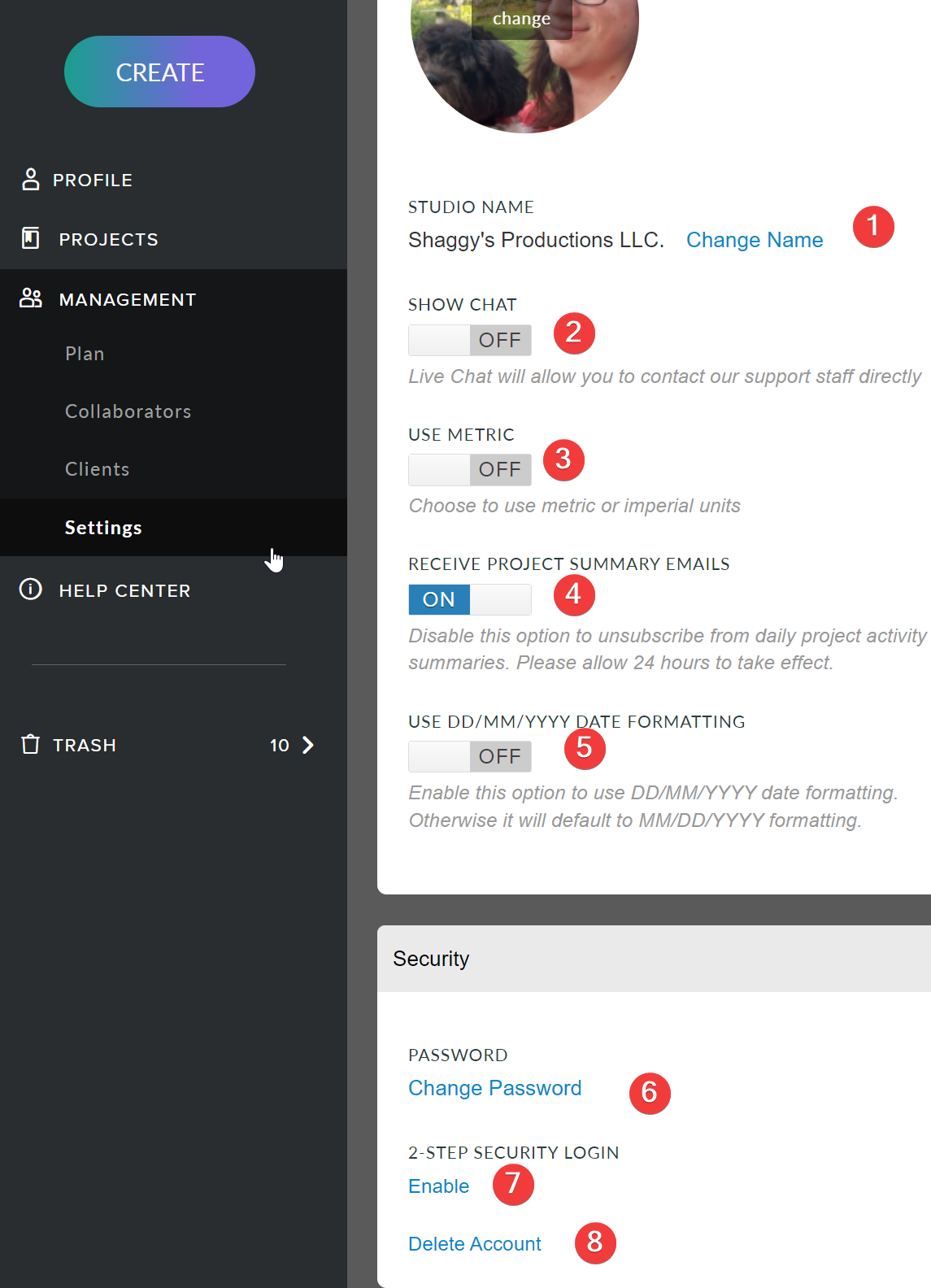 1

Studio Name

Add your studio name to your account. This will update the name of all the studio members for users of Pro and Educational studios.

2

Show Chat

When this option is active there will be a Help icon displayed in your Online Studio. This option requires a subscription to the Team plan or Celtx Pro.

3

Use Metric

This option is useful for displaying metric measurements in your Call Sheets. By default this option is set to imperial.

4

Receive Project Summary Emails

If this option is enabled, a daily email regarding the activity of your shared projects will be sent to you.

Allow 24 hours for changes to this option to take effect.

5

Use DD/MM/YYYY date formatting

Using this option will change the date formatting in your Online Studio.

6

Password

You can change your password from this option. Once changed it will display the logon window and you will need to sign in.

7

2-Step Security Login

Using this option will require you to authenticate your Online Studio login from your mobile device. Please note, that you will need to download the Google Authentication app before activating this feature. See our help center article here for more details.

8

Delete Account

If you would like to delete your Online Studio account this will be the option to use. It will require you to type in the Online Studio password to confirm. Note: Once deleted the Online Studio cannot be recovered.