Add media to give visual context to your script.
Highlight the portion of the script with which you'd like to associate an image – or simply rest your cursor on a singular space on your script.
Open the media sidebar on the right, and select 'Add Media'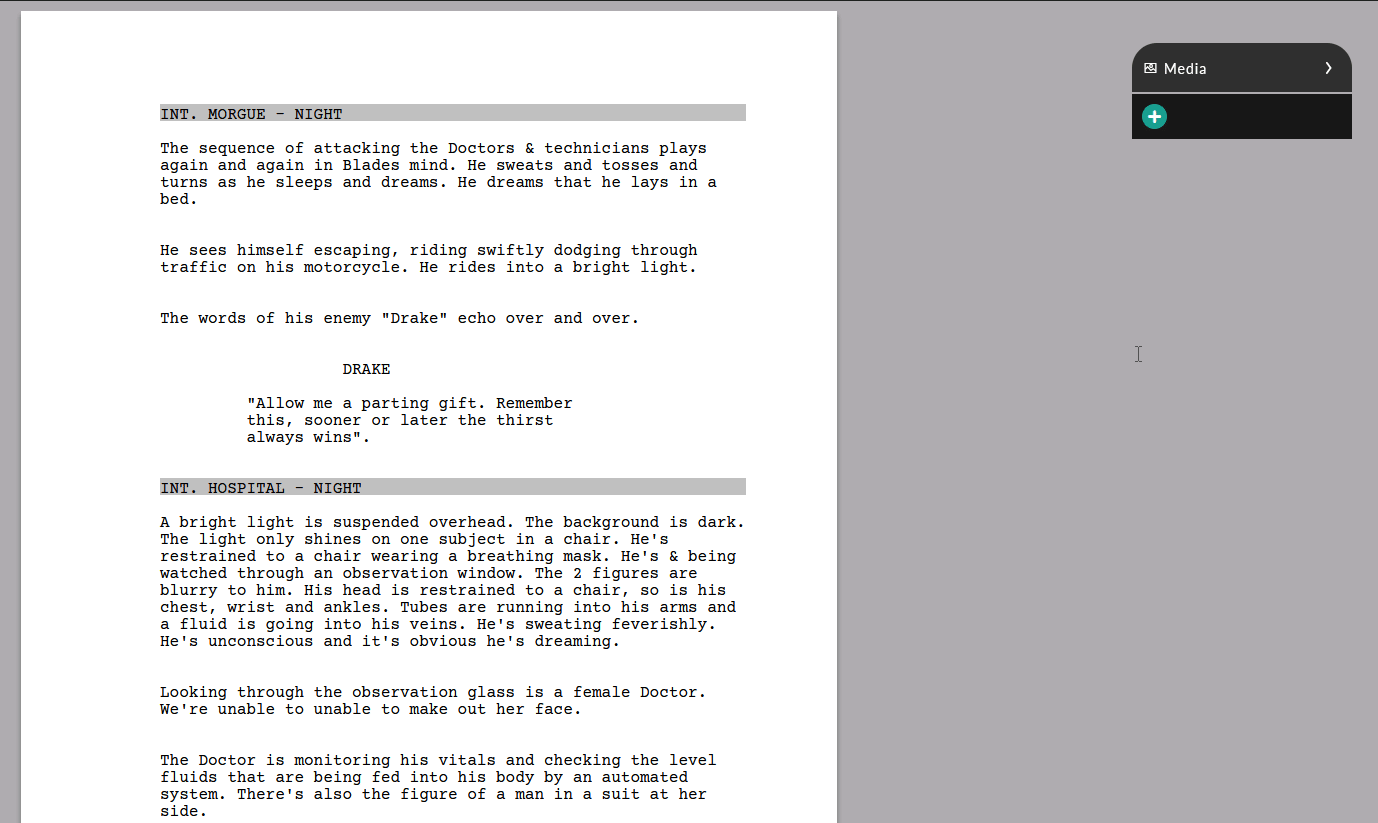 A menu appears, from which you can search the web for an image, upload one directly, or reuse one from your project's Image Library.
3. Double clicking on any media image will allow you to leave notes.