We've added a feature that is sure to get you inspired, or at least motivate you to put fingers to keys. 
Our new Insights feature allows you to set writing goals, track your progress and writing habits, and visually analyze the content of your story. 
Goals
To set yourself a goal, first input a desired page count, and then a deadline! Insights will help you map out how much you need to write per day, and track your progress so you can stay on track.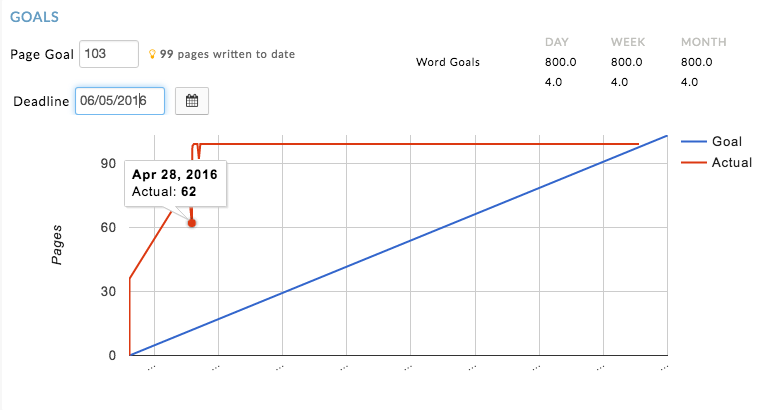 Script Statistics 
Your script statistics will tell you all sorts of information that will help you streamline your script, and make decisions about characters.
You can see information like the number of characters, settings, words and pages there are.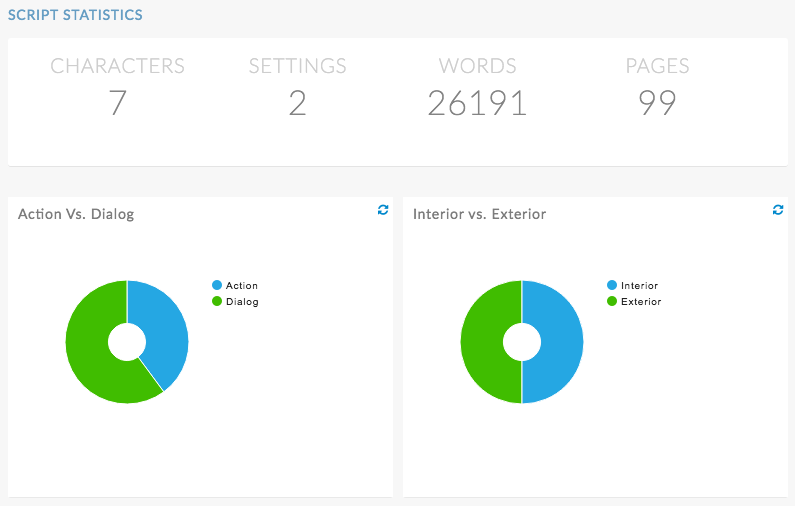 You can see graphs to quickly analyze action vs. dialogue, or how many scenes have which characters.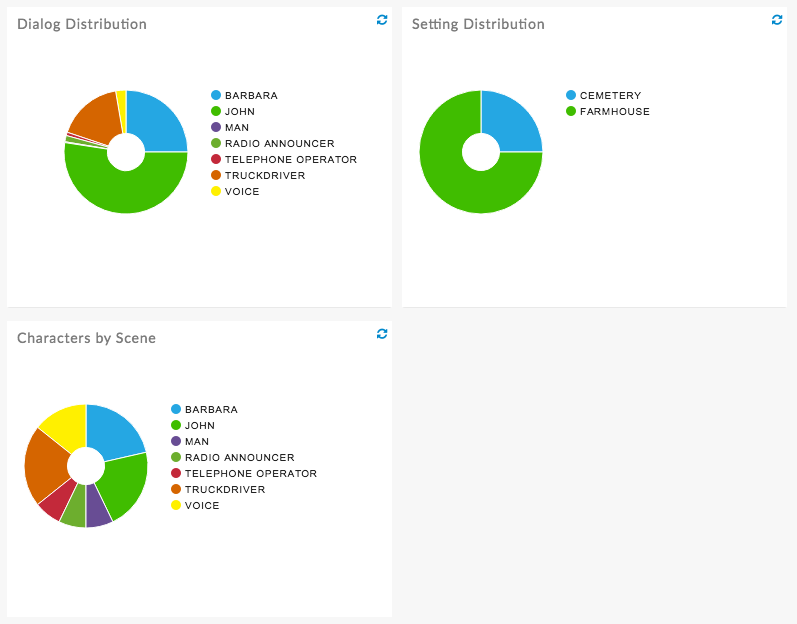 Try it out in your studio today!