At Celtx, we're always improving various parts of the Online Studio and one of our updates is Insights. In the updated feature it is sure to get you inspired, or at least motivate you to put fingers to keys.
Our new Insights feature allows you to set writing goals, track your progress and writing habits, and visually analyze the content of your story.
We recently added a new features under the View menu, in your script editor, called Script Goals and Script Insights: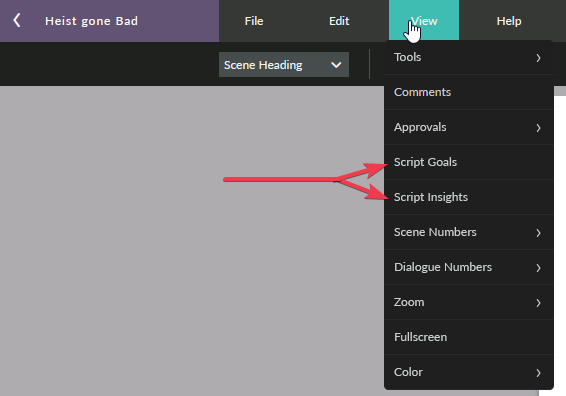 Goals:
Clicking on the Script Goals will open a window at the bottom left of the script editor window: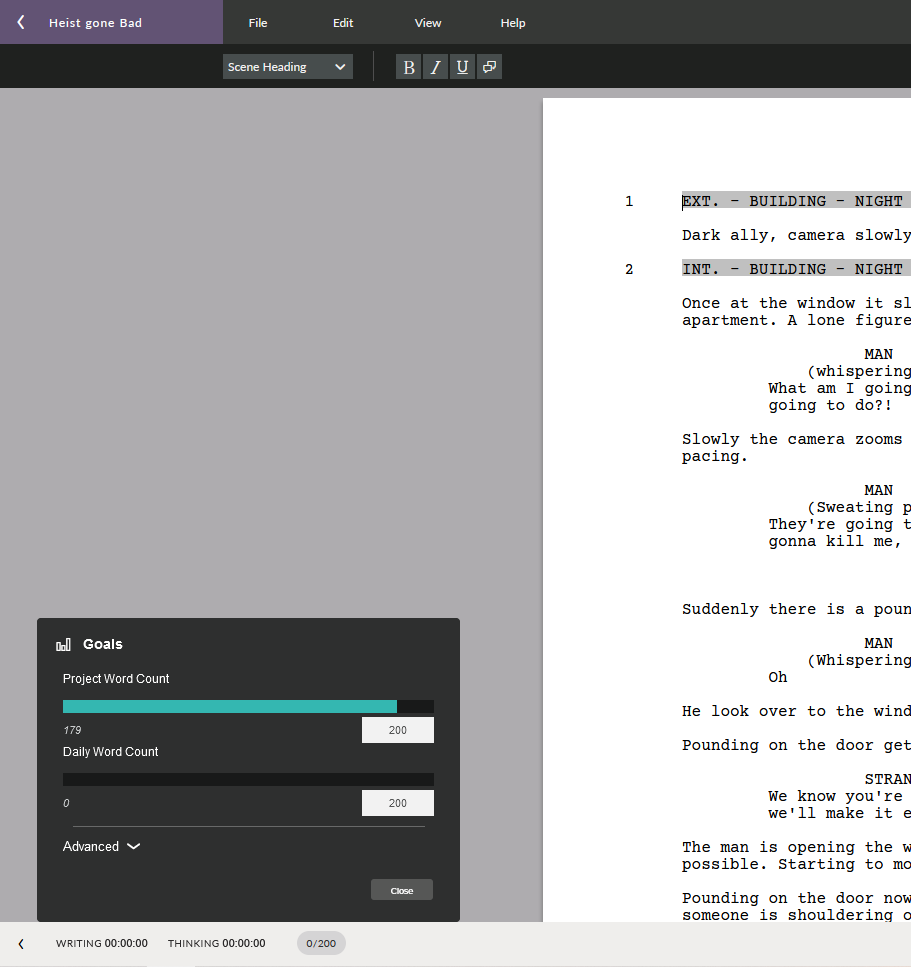 In this new window you can set a Project Word Count, Daily Word Count and under Advanced, you can set a Deadline and see your Daily Word Goal: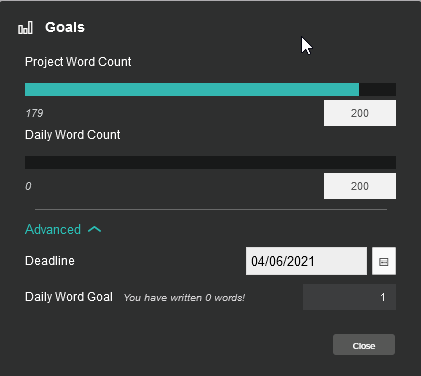 Both the Project Word Count and Daily Word Count will change color depending on how close you are to your goal. The closer you get the more green the bar will appear.
Script Insights:
Clicking on Insights will open the Script Statistics window. Your script statistics will tell you all sorts of information that will help you streamline your script, and make decisions about characters.
You can see information like the number of characters, settings, words and pages there are.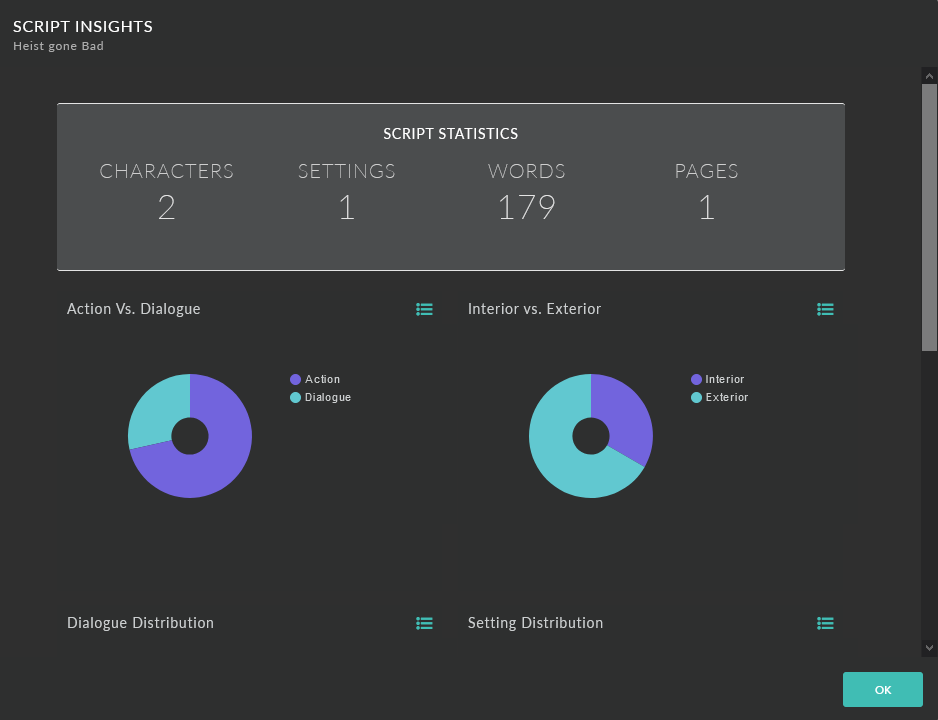 You can see graphs to quickly analyze action vs. dialogue, or how many scenes have which characters.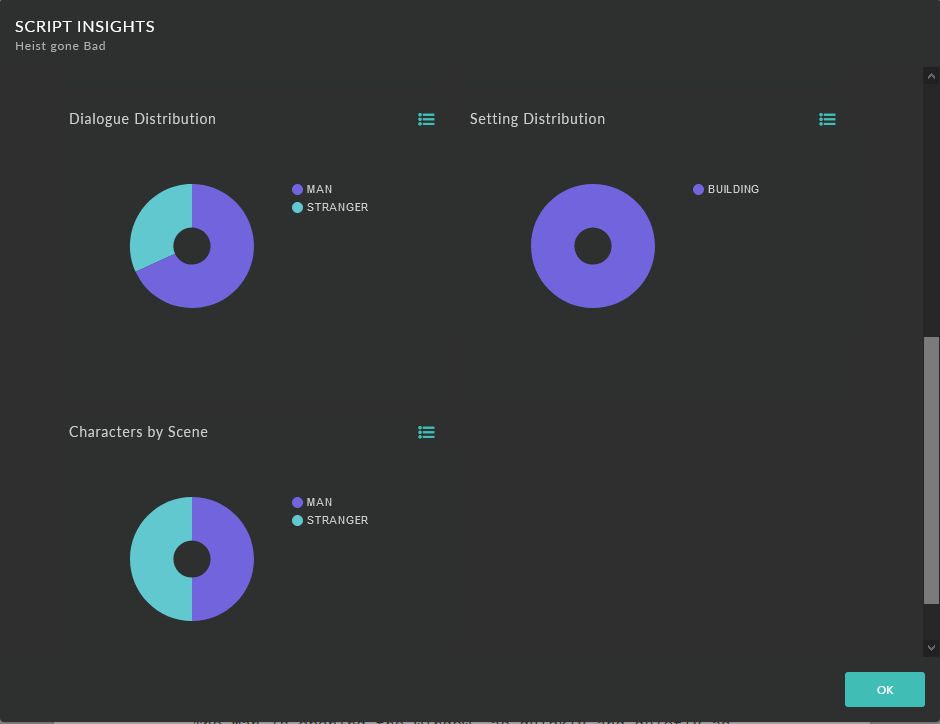 Try it out in your studio today!