The Celtx Team recognizes that many of our users would like to have a more up-to-date screenplay app, and we're happy to report that we've been working on providing our users with a very versatile tool. This article will discuss the difference between the app and the Online Studio.
Welcome to the Celtx PWA application: Celtx Screenplay.
Getting Started
Celtx Screenplay is currently available for Windows computers and for all Android devices.
| | |
| --- | --- |
| For Windows computers, you can download your copy of Celtx Screenplay from: | |
| For Android devices, you can download your copy of Celtx Screenplay from: | |
If you're logged into the Online Studio on a mobile browser, there's also the option to install Celtx Screenplay directly from there. You will see this prompt if working from one of the following mobile devices/browsers:


iPhone - Safari

Android - Chrome, Firefox, Edge

If you're new to Celtx make sure your window looks like the one below; it should look like this so you can enter in your email address and click on the large Sign Up button: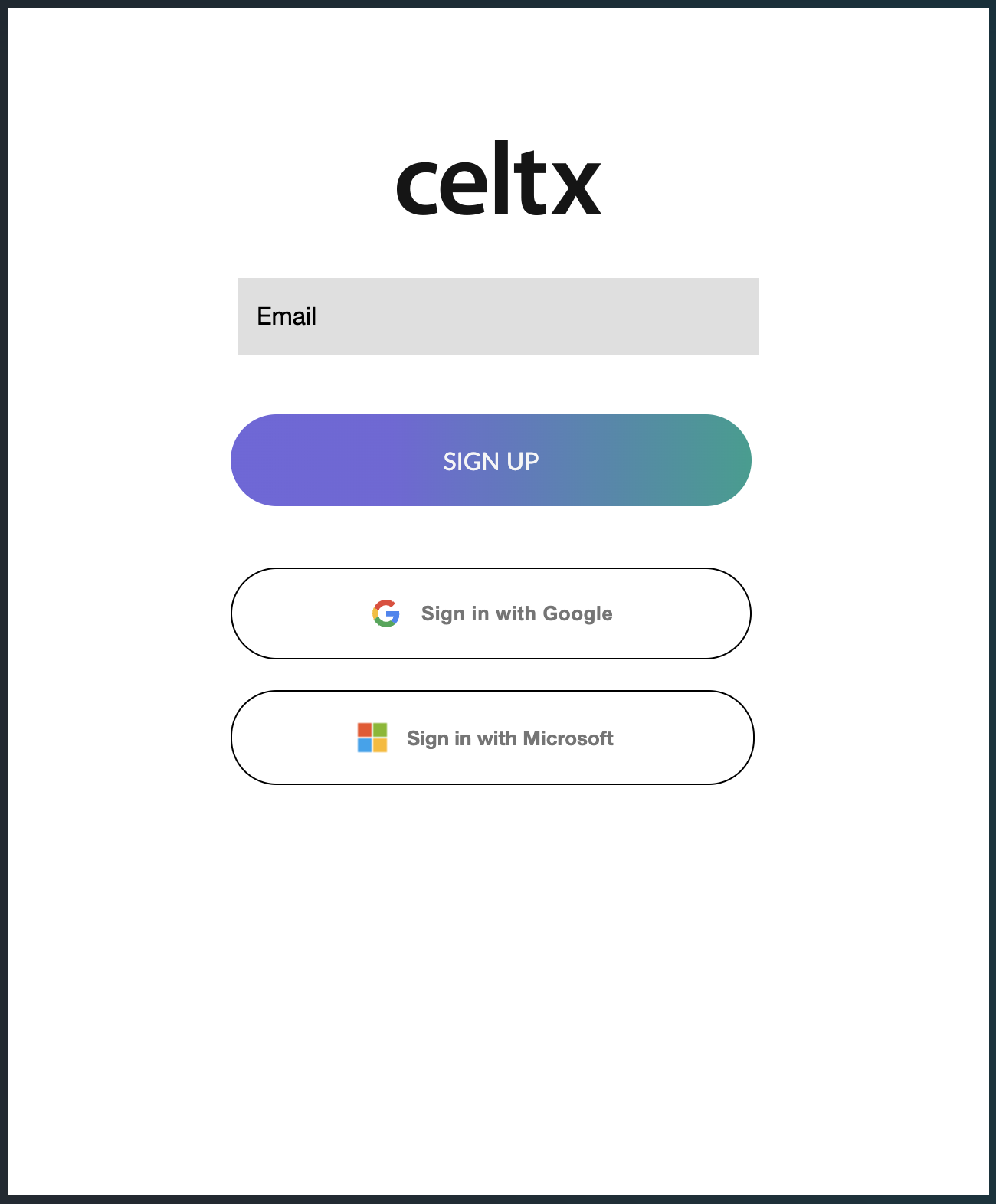 You will be brought into the app as a new user and asked to answer a few simple questions, just to get you on the right path, and help serve you better.
For existing accounts, make sure the window looks like the one below with a "LOG IN" button: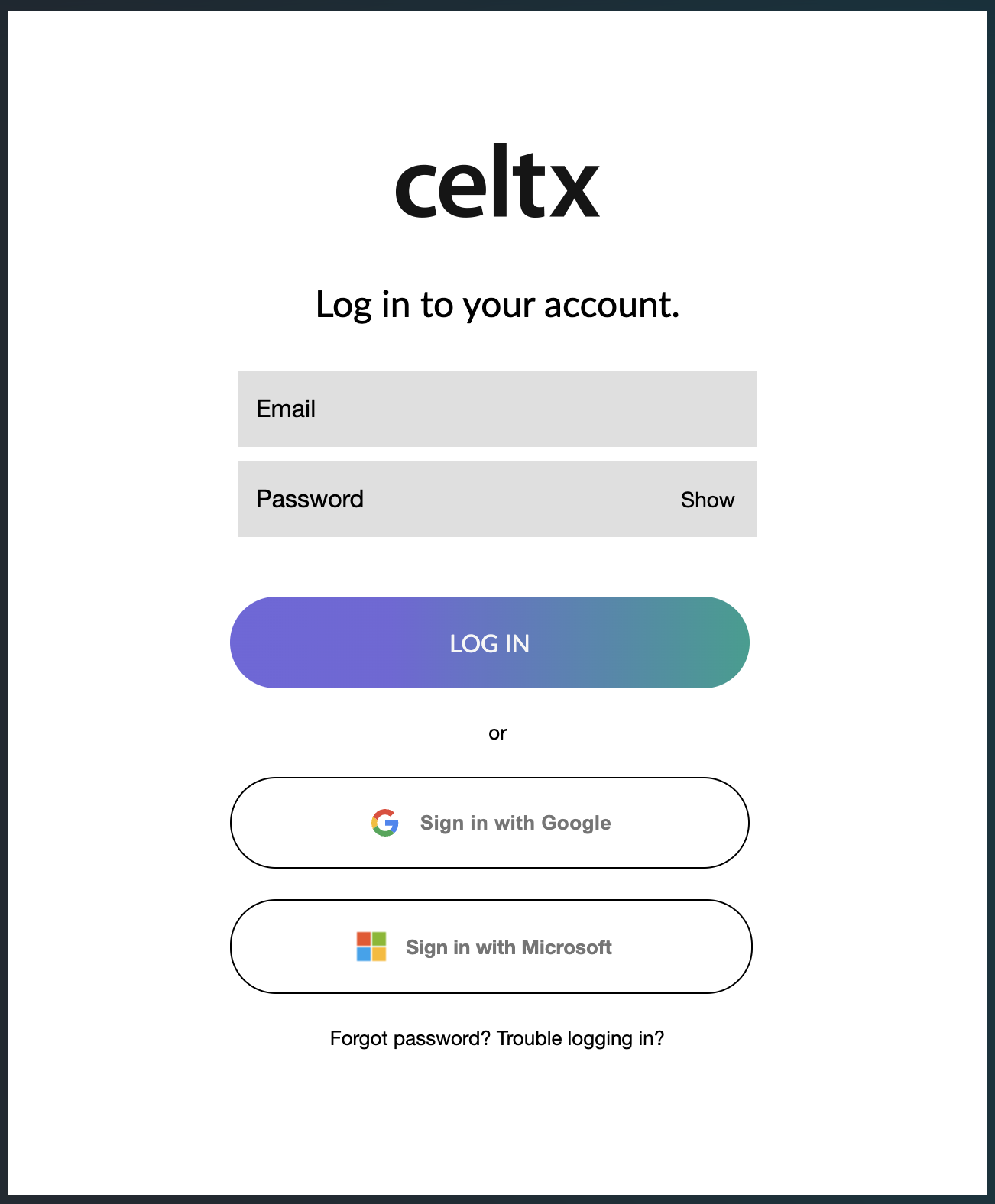 You can simply type in your existing email and password and you will be brought into your account, but through the app. All of your scripts will appear as they do in the Online Studio.
In the app
The Celtx Screenplay app is very feature rich. If you have used the Online Studio it will appear almost identical; there are some differences to note, however.

While the Script Editor has not changed, some features included in the Celtx Studio do not appear in the Celtx Screenplay app. You will notice that the tools included in the Studio's Project View are not available; this includes features like Storyboard, Breakdown, etc. If you're using the Screenplay app on a desktop computer, these features can be accessed by clicking on the View Full Studio button at the top of the application window:





This will open the Online Studio in your preferred browser window, and those features will be accessible from there.
Simplified Studio Management
In the app, the left hand menu has been simplified: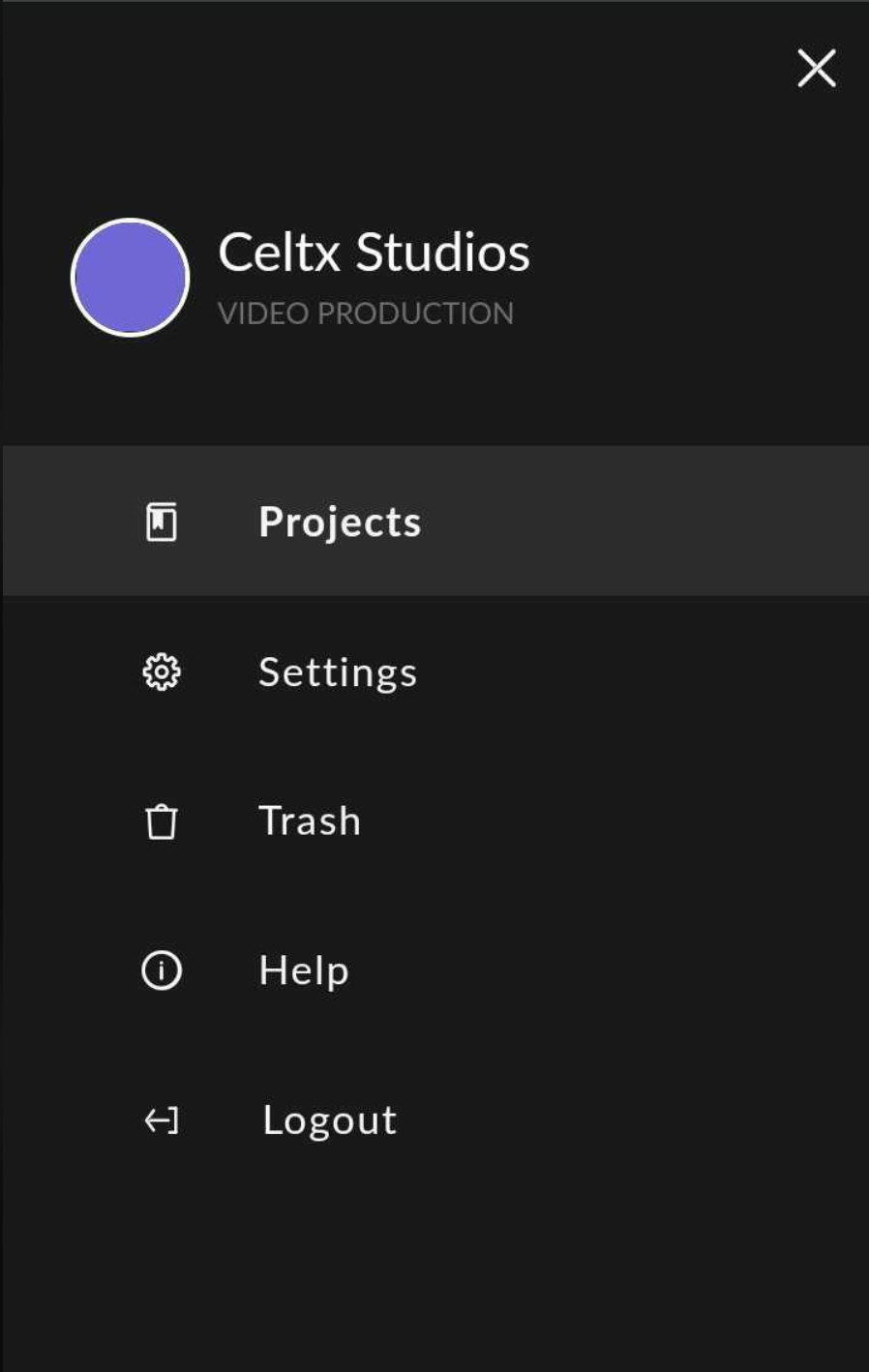 Projects is the main list of all of your projects. You will also notice that only Film & TV scripts will show, this is by design.
Settings will open a simplified view of your user settings page: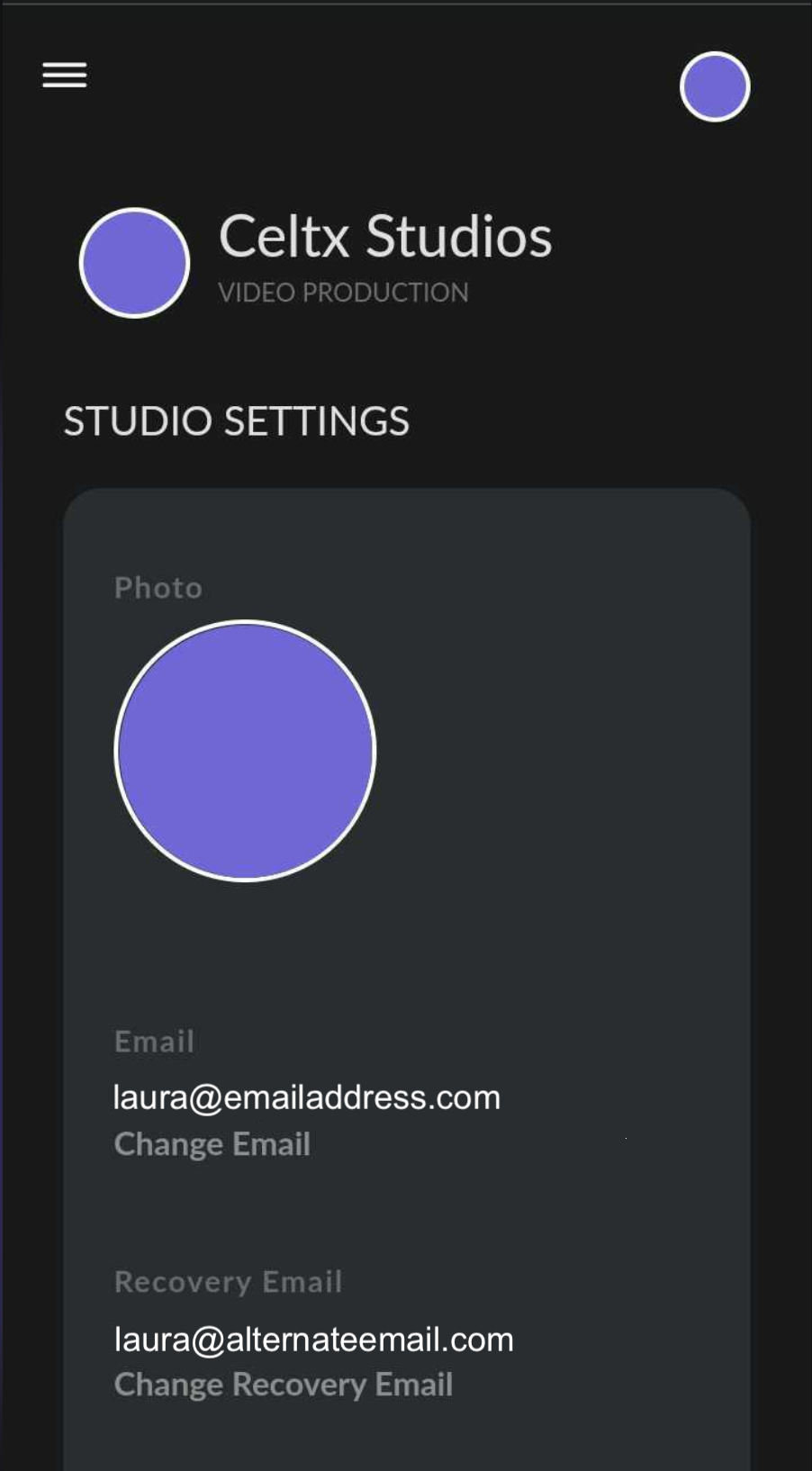 You can change the email address on the account, setup a secondary email if access to the first one is lost. Change the name on your Celtx profile, as well as change the password. Enable 2-Step Authentication or if you no longer wish to use Celtx, delete your account.
Trash will allow you to see what Film & TV projects you've sent there. From here, you can either restore them to your main view or permanently delete them from your account.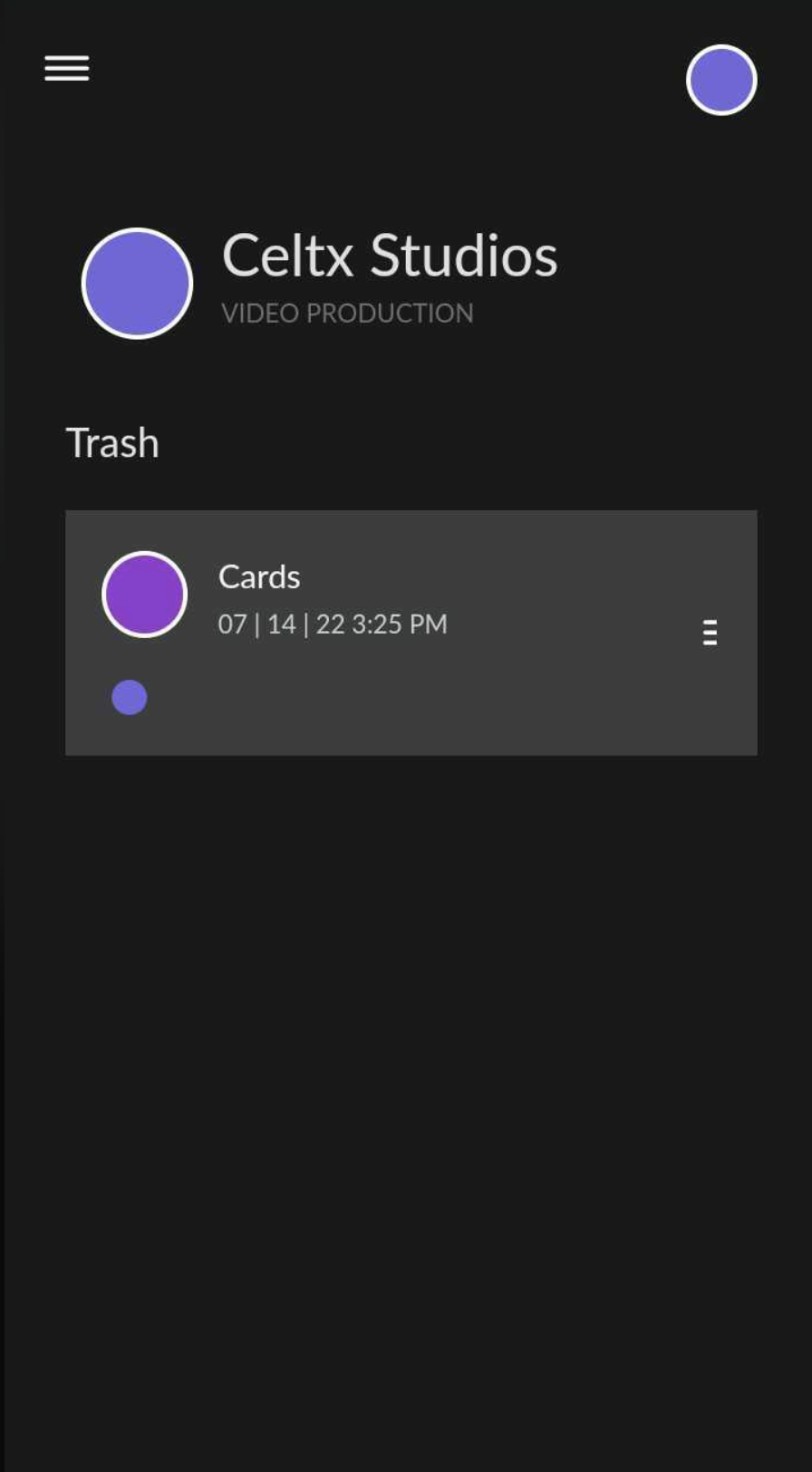 Help will open the Help Center where you're now currently reading this article.

Renaming, Duplicating, and Deleting a Script
You can use the menu icon next to each script in the Home View to open options like Rename, Duplicate and Delete.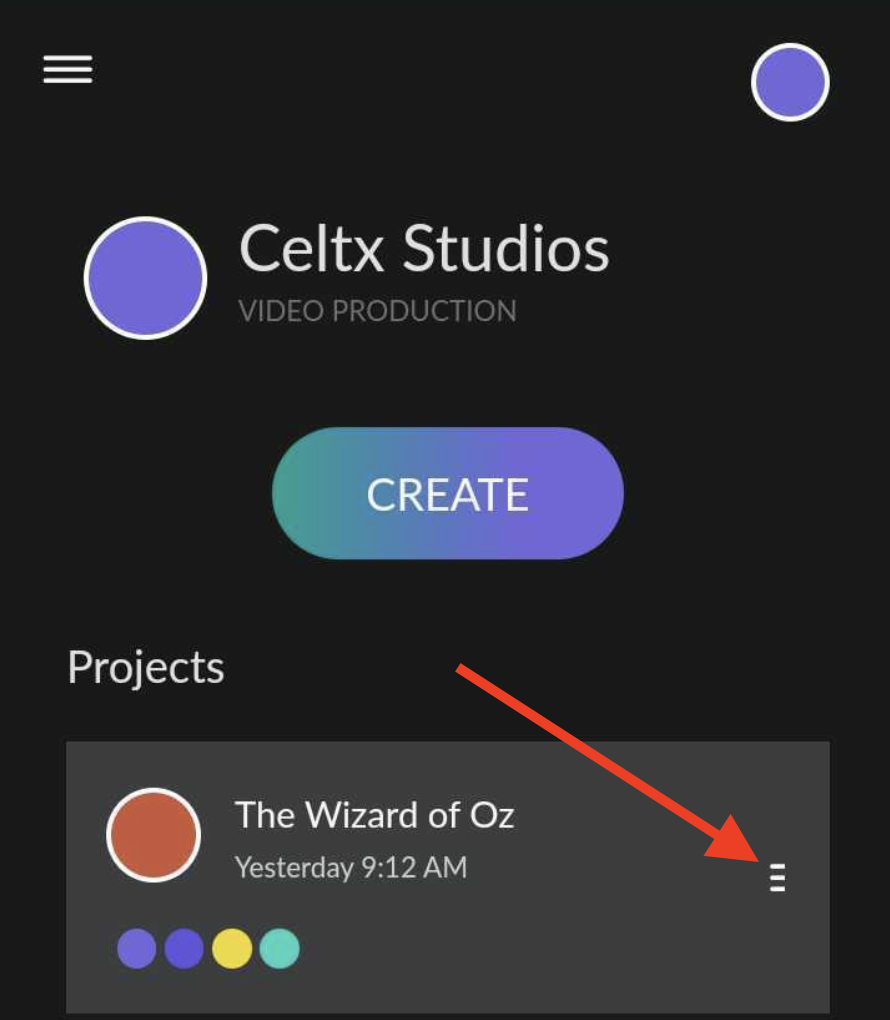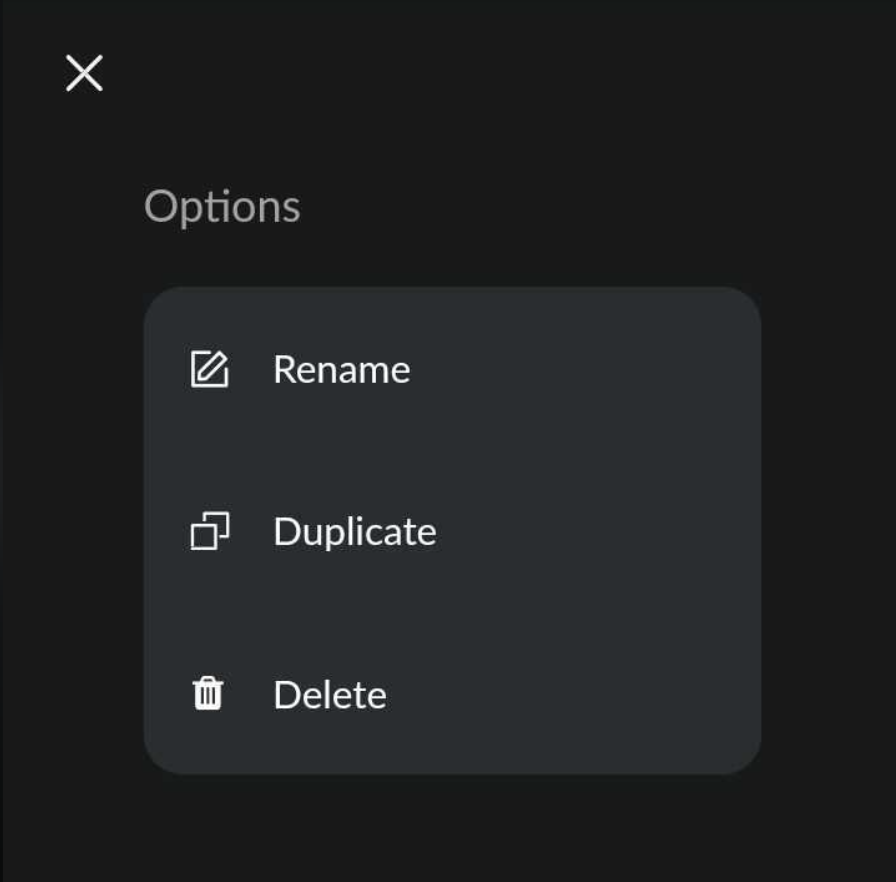 Online Studio Options
These options, in the Online Studio, require placing a check mark next to the project name to get more options to appear.

You will need to access these icons when you want to Archive or move a project to another folder, as well as removing yourself from a project you have been shared on.
Speaking of Archive and moving to folders, while your Online Studio will show those specific scripts in those folders, the Celtx Screenplay app will not, and they will appear in your main project list.
Some menu items have been removed as well, like Create Link from the File menu and Approvals found under View. These options, in the Online Studio, do require a subscription to use and we felt it would be best to leave those options there. Also the Live Support link, found under Help, does not appear in the app as well, however, you can always open the Online Studio and chat with us there.
Episodic Projects

Within the app and while in the script editor, another change to mention is how you will now access your episodic scripts. Clicking on the bars at the top of the window will open the episode selection menu: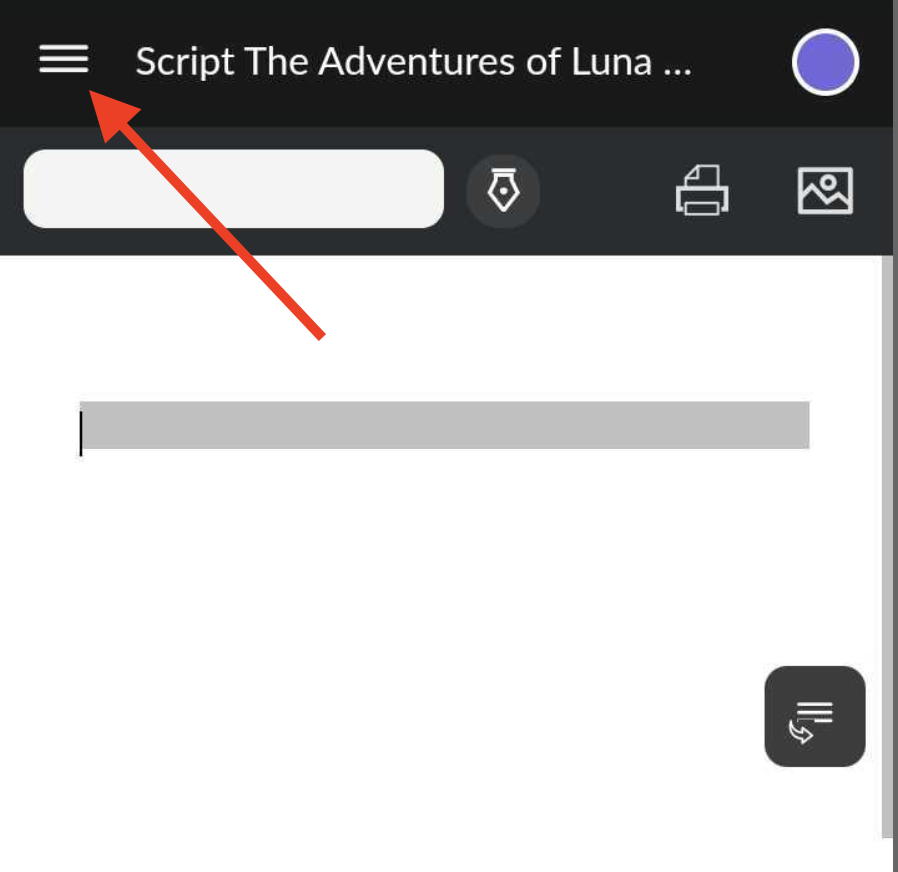 Clicking on any of the episodes will open that episode in the editor: